Many students are still struggling to afford healthy, nutritious meals on the daily. Rent, power, and other living expenses have an impact on the average student's ability to eat meat and fish. Some would call on students to stop eating animal products altogether, and perhaps this is an alternative. For the majority however, meat and fish are still part of our staple diet, and so the question that persists is, how can students eat free range, organic produce on the cheap?
The Otago Students Spearfishing and Hunting Club has come to the rescue and set up a rudimentary network, once again taking baby steps since being mothballed some years ago. Fresh blood has seen the club go from strength to strength, and social gatherings range from barbeques to getting in the water, or into the wilderness. The work is often cold, exhausting, sweaty, bloody, and painful. However, the payoff is immense. On one hunting mission, Vice President Jordan Putt came back with 200kg of meat, sourced (with permission) from Department of Conservation land, allowing him to feed his flat for three months on steak, bacon, chops, roasts, and mince.
Many club members nabbed their first meal while diving off the Aramoana mole. There is a decent variety of fish species here, and elsewhere around Dunedin. Divers can find crayfish, paua, and kina; three of New Zealand's biggest delicacies. On many occasions, club members have managed to land sufficient amounts of butterfish, blue cod, trumpeter, and sometimes even tuna, in the short space of thirty minutes. When it comes down to it, you can even go for a dive between lectures if your timetable is really generous.
One of the dive leaders is the forever energetic Benjamin Nock, the club administrator who has spearfished for nine years, and has worked as a commercial diver for seven. He wants the club mission to be known to the world: sustainable hunting and gathering.
"Spearfishing and hunting brings us closer to nature, and nature has a place in everyone's needs. We long for it," says Nock. The drive for nature that 'Nocky' emphasises brings students from all walks of life together. Some are experienced pig hunters, others are freshers who want to get out into nature, some have never caught a fish in their life.
The support the club has doesn't just stem from OUSA. A gear hire deal is on the cards with WETTIE, a leading New Zealand spearfishing brand, while other organisations also support club events, such as Our Seas, Our Future, which assisted the club in providing bags and gloves for use at a recent beach clean-up organised by Nocky.
A group of around fifty club members and volunteers sifted through sand, rocks, and mudflats along the coastline at Aramoana, picking up everything including Styrofoam, beer bottles, cigarette packets, chocolate wrappers, fishing line, plastic bottles, microplastics, condom wrappers, and (very) used sanitary pads. President Kieran Duncan was pleased with the results, and shared the methods by which the club operates.
"Spearfishing is the most sustainable, ethical, and quickest method to hunt fish," says Kieran. "There is no bycatch, as we choose which fish we take and [from] where. We are knowledgeable on fish species and the regulations regarding what we can and can't take. When you purchase fish from the supermarket, you're not just paying for that fish. There's an ecological cost people are not aware of, including carbon emissions and bycatch. According to some estimates, global bycatch may account for forty percent of the world's catch. Although spearfishing might seem primitive, it's the principle method we have."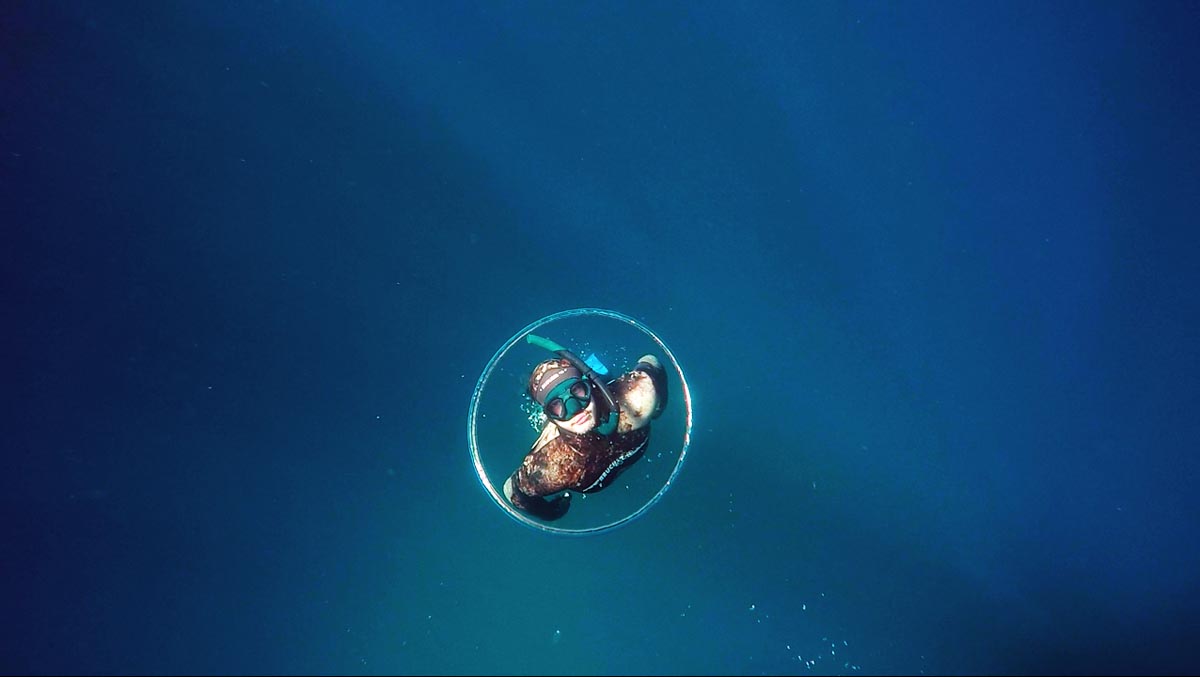 Spearfishing is a major part of club activities, but club members also participate in on-land hunting as well. The methods used are as ethical and sustainable as possible. Most parts of the animal are used, and strategic shots are taken to make death instant. In New Zealand, the way we approach hunting is very different to that in other countries such as the United States. The animal species chosen are invasive pest species including wild pig, goat, thar, chamois, and seven different sub-species of deer. These animals inhabit public conservation land that nurtures native plant and animal species; land that makes up a whopping one-third of New Zealand's land mass. In culling pest animals, local hunters are not only doing a service to the fragile New Zealand ecosystem by letting it grow and recover, they are also putting food on the table for their family and flatmates.
The skills learned by club members are highly useful and important, including firearms safety, outdoor survival, first aid, and diving safety. The exec members and club patrons have extensive knowledge in their pursuit of organic, free-range meat and fish, and are experienced with the equipment they use. Rest assured, with this club you would be in good hands.
The OSSHC provides one of the best opportunities to get off-track and take in some extraordinary sights around southern New Zealand, whether from hiking magnificent valleys, ridges, and hilltops, or diving through kelp forests and exploring the seabed of the blue world along our shores.
Nocky says he hasn't purchased a piece of meat since the start of first semester, and butchery lessons are available for all hunters when they make a kill. The club has regular barbeques, where ethically-sourced produce is cooked up, and beers (usually provided by the club) are pulled out. Long-lasting friendships are often made and many adventurous trips organised – including a possible excursion to Stewart Island sometime next year.
More details on the Otago Students Spearfishing and Hunting Club can be found by messaging the members through their Facebook page (OUSSHC – Otago Students Spearfishing and Hunting Club), or by checking out the OUSA page.
Photo Credit: Toby Dickson & various club members