This latest season was one for the ages, with both exciting new trends and the return of two of the most influential male models in history – Derek Zoolander and Hansel McDonald - shaking up the whole fashion industry. Summarising the top looks from the latest fashion, your new favourite style guru is here to help you get ahead of the curve on a student budget for 2015!
The Paddington Bear Coat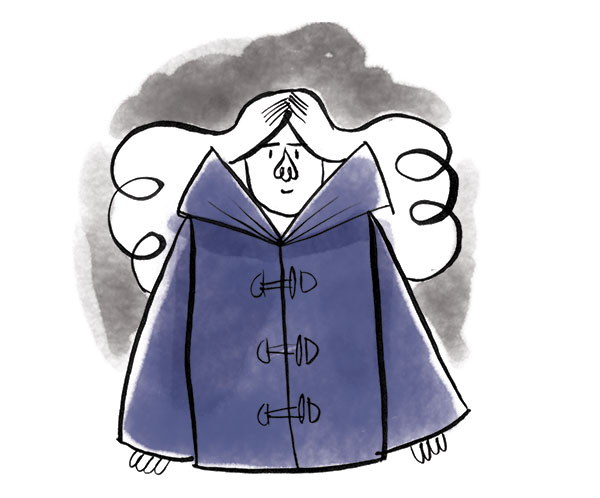 2014 marked the comeback of Paddington Bear, and now 2015 marks the comeback of Paddington Bear-inspired fashion. While the original yellow jackets were worn by the hunky fisherman types typically found off the windswept English coast, the updated material makes it clear that this look is all Paddington. A coat that will advertise both your ability to reel in a 40-pound tuna and your top-notch snuggle-buddy talents? This is the coat to wear for 2015.
How to get the look: Already have a thick winter jacket? Roll it around in mustard yellow or blue textile paint (which can be purchased at your local Warehouse Stationery for $8.95/250g) for 10–15 minutes and hang it in the laundry overnight. By morning there should be a crusty layer of paint encasing your jacket that will hold for 15–20 washes.
Vertical Stripes
In a daring move that is sure to send shockwaves through the basic bitch community, fashion designers are ditching horizontal stripes in favour of vertical. Critics have been praising the move as a "game-changer", with many stating that they would never have thought to turn the pattern sideways.
The impact of this new trend was apparent when two young law students from Ponsonby fainted upon the reveal of this collection at the Gaultier fashion show. When interviewed at a later date, the two girls still seemed to be in a state of shock, with one hyperventilating into a Burberry shopping bag and the other frantically trying to alter her now hideously outdated Karen Walker dress into a vertically-striped strapless top.
How to get the look: Get all the plain clothes you own and paint stripes down them with textile paint. If you can't get your hands on any paint, then a vivid or ballpoint pen will do. Anything to avoid the shame of having to admit that you didn't see this coming.
The Military Style
No longer just for misunderstood female protagonists in young adult novels, army surplus jackets are now for everyone and are guaranteed to make those who aren't in on the trend go khaki green with envy. The more oversized your military garb is, the more people "just don't get you" (all, of course, except for the mysterious new dreamboat you met yesterday).
How to get the look: Drop out of uni and join the army. After you've made it through the application process, been selected and completed a training camp, you will be issued with your very own wardrobe of olive-green army fatigues. If you want to avoid all this hassle and are too low on ye olde funds to buy new military-inspired threads, stapling moss, leaves and sticks to your current clothes instead should work a treat.
Skirts Over Pants
This trend is perfect for when you want all the fun of a skirt but with all the practicality of pants! It was a hit in the 90s and it's back for 2015. Put on your best "devil may care" smile and gallop around all day, safe in the knowledge that you are not mistakenly flashing any hapless bystanders.
How to get the look: Put on some pants, and then put a skirt on over them. That's it.
Grey Hair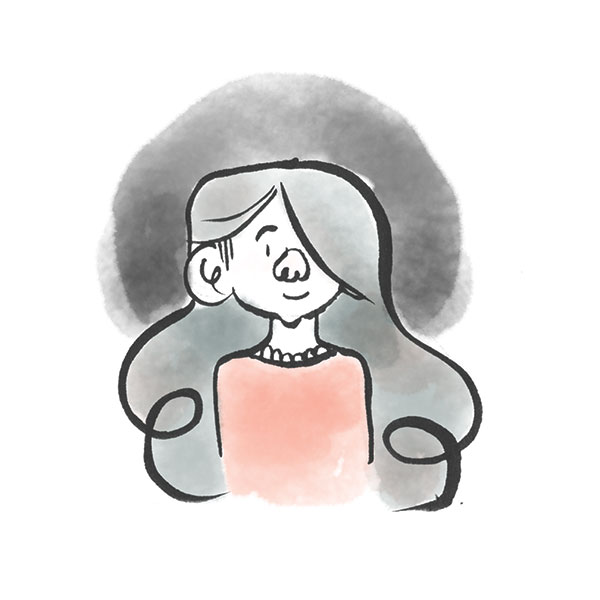 In a reveal that's sure to have your granny clicking her false teeth up in the air like castanets, grey hair is in! But why wait for old age to get hip?
How to get the look: Before you commit to this major lifestyle change, test out how your hair will look by covering your head in tinfoil. If you are satisfied with this, charge into your nearest hair salon and demand that they put all the bleach they have onto your head.
All-day Sportswear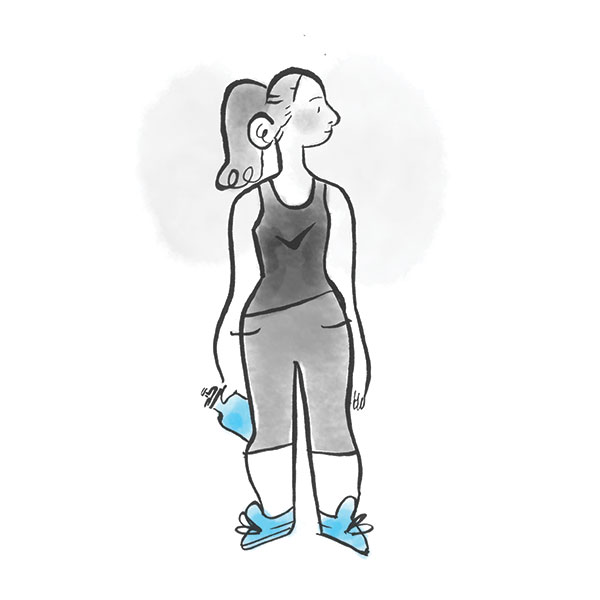 I come as the bearer of bad news for anyone who goes to lectures in their sports gear — even those who have no intention of going to the gym but just want to appear athletically minded. I myself am a great fan of wearing sports gear to remind my peers that I am better than them, so I was quite distraught when, despite "fitness fashion" being a thing in 2014, there was no trace of it this season. It is therefore with much sadness that I advise you to take off the three-quarter leggings and sports shoes (along with the fluoro sports bra/singlet combo) and find something else to wear underneath your puffer jacket this winter.
How to get the look: Don't.
Mom Jeans
Oh yes, the fashion trend of camel-toe-giving, loose-fitting, high-riding mom jeans is back! Strutting their stuff on top runways worldwide, many of the models were channelling sexy soccer-mom vibes with the help of poorly fitted denim and 90s fashion.
How to get the look: Either stretch out the legs of a pair of high-waisted jeans you currently own by filling up the legs with concrete and leaving overnight, or steal the pants your mum actually wears.
Bleachec Eyebrows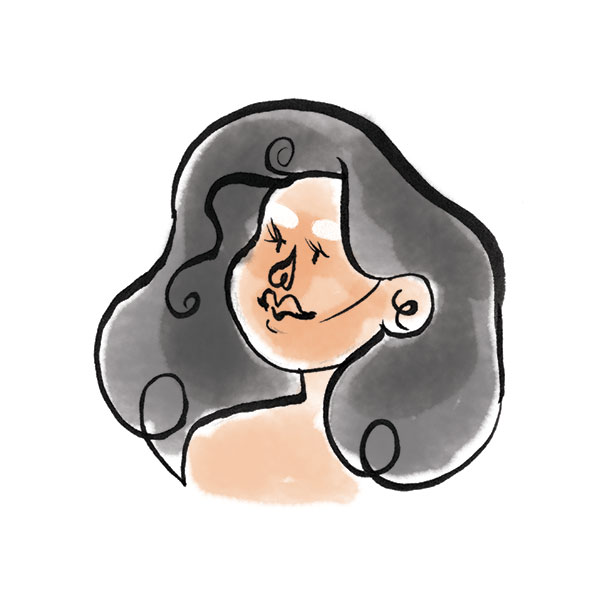 After the recent craze of putting makeup on eyebrows to get them looking Cara Delevingne-esque, it may come as a relief to you to find that pale eyebrows are making a comeback. Yet another time-saving new trend; females everywhere are tossing their eyebrow pencils away, screaming "No more!"
How to get the look: To save yourself a lot of time and effort (especially if you are dark-haired like myself), shave your eyebrows off. Boom: Instant high fashion. This also means that making bold statements is no longer dangerous, as anyone who calls "eyebrows" on you will find that you have none left to shave.
Nude Makeup
Good news — the nude makeup look is back in! I know I'm sick of spending an hour applying makeup each morning (or at least I would be if I ever got up before 12pm), so girls everywhere will rejoice when I tell you that you can have the dewy-eyed, rosy-cheeked, flawless look on your face in just half the time of your normal makeup regimen.
How to get the look: Allow me to let you in on a little secret: this latest trend is so easy to achieve! All you need is a foundation or BB cream, primer, setting powder, highlighter, bronzer, blush, neutral eyeshadow, brow pencil, mascara and lip balm. Slap it all on and voila! A face that looks like it's wearing no makeup at all.
Wet Look Hair
Revealing the look at her fall 2015 New York fashion show in a fit of inspiration after half of her models got caught out in the rain during a celery-stick run to the grocery store, Donna Karan has shown herself to be a pioneer in her field once again by eschewing the hairdryers lined up backstage and declaring "Fuck it, just go out as you are."
How to get the look: Now, this look can be achieved in one of three ways:
1) If you're only out for a short period of time, dunk your head under the tap in the laundry for a bit before going to your lecture, date or job interview. The method will appeal to students wanting to cut down on energy costs, as it renders hairdryers obsolete and can be done with cold water. Be warned though: this is only a temporary fix and, much like Cinderella, you best head back home before the magic runs out.
2) Buy a large tub of hair gel for $3 at your nearest dollar store and slick it through your hair every time you go out. Voila, you now look both fashion forward and aerodynamic!
3) Probably the best option for students — lower costs of power, shampoo and conditioner by never washing your hair! Think of the savings! Think of the respect you get from your peers when you tell them you've been on a three-day bender and just rolled out of bed with hair this fabulous! However, be warned — there are rumours that leaving your hair unwashed for longer than a month could result in lusciously clean-looking hair once again.
For The Lads
Now, boys, don't think I've forgotten about your specific style needs! Unfortunately, it looks like the fashion industry has (with designers showing very little innovation this season) so, instead, here are the top picks for Dunedin trends this year.
(Although you should, of course, feel free to embrace any of the trends mentioned above.)
Men's Dresses
At this year's New York Fashion Week, Telfar Clemens sent two male models down the runway in cashmere dresses and showed us all just why men should not be allowed to wear dresses. They look utterly fantastic in them. Women have been jealously guarding the secret wonders of the dress for millennia, in fear that men may pull off wearing the same dress slightly better than them and that they may lose some powerful feminine allure. Alas, it seems the secret is out, but I am happy for you, dear readers, to be among the first to take on this new trend.
How to get the look: Borrow your female flatmate's least-favourite dress, go forth and let the wind flow between your thighs!
Huffer Sweatpants
Gives you the perfect combination of inoffensively sloppy style and the identifier of being a 'Scarfie lad'. Now, while this may not seem like a new fashion to you, there are murmurs amongst those 'in the know' that another colour may be added to the already varied range of mustard yellow, maroon and navy blue. Keep your eyes peeled for this one, lest your more up to date 'lads' give you a hard time for being 'so last year'.
Mesh Tank Tops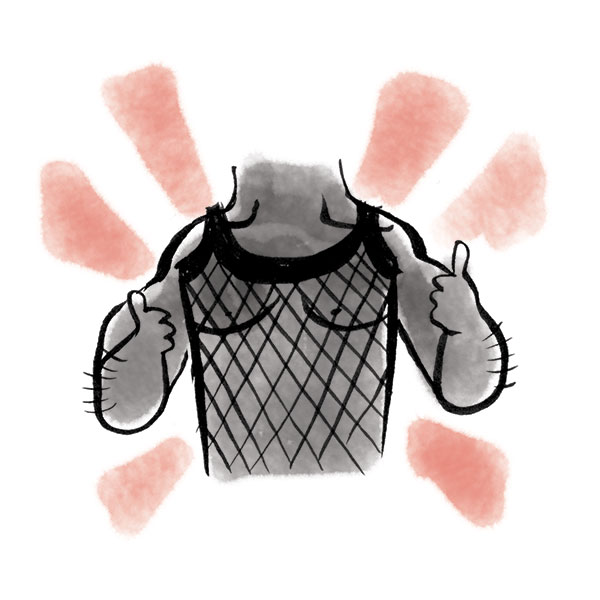 You may recall that through a feat of sheer brilliance, scientists in the 80s discovered a way to make 3cm2 of fabric cover an entire torso. Unfortunately, a shirt that consisted of glorified netting was too ahead of its time for the squares in that time period, so it's only now making a comeback; keep your eyes peeled for the return of the mesh in shops this month. If you find that you can't wait that long, you can always drape your flat's netted curtains around yourself. Pair a fishing net shawl with a Paddington Bear coat to make the gal or guy of your dreams go weak at the knees.
Man Buns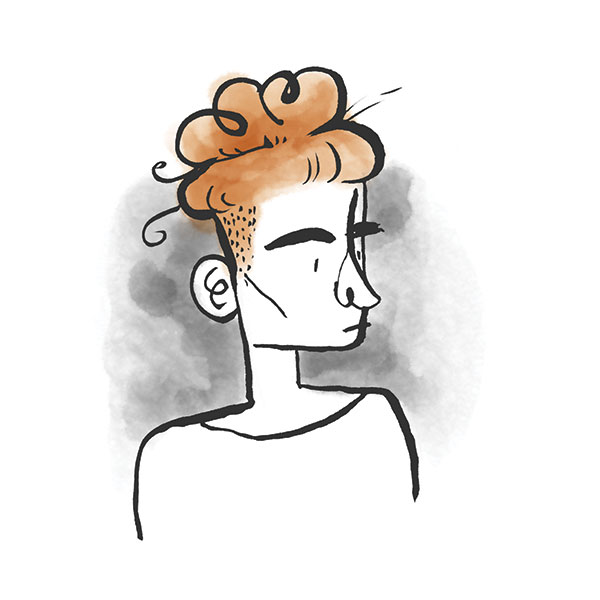 World-renowned fashion designers have been riding on the coat-tails of the Instagram trend #manbunmonday this season in a barefaced effort to lure rich hipsters away from op shops and towards designer stores. This movement has caused division among well-groomed men internationally, with some championing the bun as the pinnacle of male elegance and others campaigning to "let it all out".
How to get the look: Wrap your hair around in a twist and secure with a hair tie. Somehow create a tangled mess between steps 1 and 2.
Arise Jandals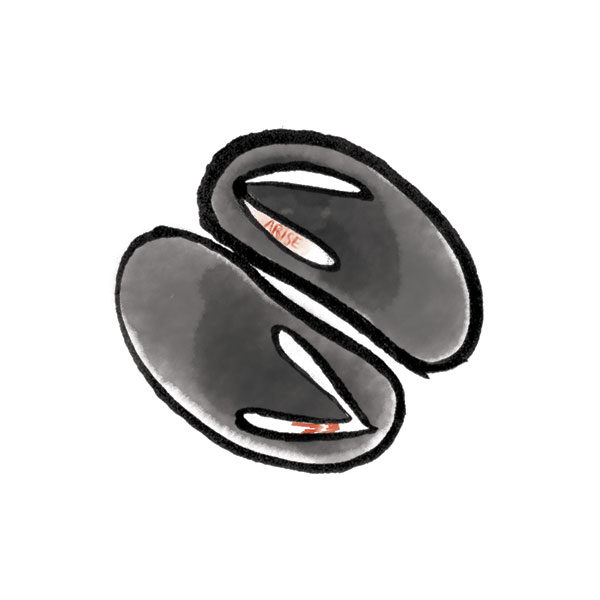 Word on the street is that the Student Life jandals are out and Arise church jandals (coming soon!) are in. The main difference between the new season styles will be the branding on the top and a slightly different colour scheme, with fashion critics guessing that the traditional white and black design will be replaced with a more current charcoal and eggshell colour scheme.