Archive
Posted 1:58pm Monday 20th September 2021 by Susana Jones
It's the second half of semester two and the countdown to graduation for some of you undergrads is well and truly on. You might be thinking, what comes after graduation? Will you go straight into the workforce and hustle your way up capitalist ladders? Maybe you'll make some serious bank Read more...
Posted 1:56pm Monday 20th September 2021 by Elliot Weir
CW: sexual harassment, homophobia, sexism, and racism. Kitchen staff are a key part of the first-year experience in residential colleges. They dish up mashed potatoes and chicken cordon bleu for hundreds of already-drunk freshers on a Thursday night, and take their dishes from them afterwards. Read more...
Posted 3:02pm Sunday 12th September 2021 by Karamea Pēwhairangi, Te Āwhina Pounamu Waikaramihi, and Fox Meyer
About 1,000 years ago, a Polynesian navigator made a historic trade. Goods from the Pacific were exchanged for a stubby, brownish root vegetable from the foothills of Peru. There, on a presumably sunny day on the South American coast, kūmara was introduced to Polynesia. It's called Read more...
Posted 1:43am Saturday 11th September 2021 by Madison Chambers-Coll
Kei āku whetū, kei āku manu taki, kei āku hunga tiaki, ko koutou ngā pou, ngā kaitohutohu o tōku ao. Kei āku toka tū i te moana, tē mutu te aroha i a koutou rā. Nei rā āku mihi. Ko te reo Māori, koinei te reo e Read more...
Posted 1:38am Saturday 11th September 2021 by Asia Martusia King
Video games are a lovely form of escapism. You can forget about the worldwide pandemic and disappear into a virtual world for a few hours, before waking up pizza-stained and bleary-eyed in your mum's basement again. It's an odd phenomenon, in that sense, to see how pandemic-themed Read more...
Posted 3:17pm Sunday 5th September 2021 by Runze Liu
By Runze Liu, Citizen of The Island of Club Penguin, Member of the Club Penguin Elite Penguin Force (EPFM), Fellow of the Royal Club Penguin College of Tour Guiding (FRCPCTG), Club Penguin First Party List Member of The Club Penguin Parliament (MP) based in Iceberg South, Club Penguin First Party Read more...
Posted 3:12pm Sunday 5th September 2021 by Asia Martusia King
The pandemic has had its moments. Other than the hallowed launch of Pokémon Go in 2016, I've never experienced such a sense of community before — which is odd considering we aren't allowed to physically hang out. A lot of us formed socially distanced friendships with Read more...
Posted 3:09pm Sunday 5th September 2021 by Callum Finn Reason
Hitchhiking is a noble art. To immerse myself in the hitchhiking spirit — putting Jack Kerouac's dilapidated shoes on my feet and Arthur Dent's soggy towel round my waist — a friend and I took to the South Island roads with our heads held high and our thumbs turgid. Our Read more...
Posted 3:13pm Sunday 22nd August 2021 by Sophia Carter Peters
I have lived in Dunedin for long enough to be bored by Castle Street (AKA more than one year), and in that time, I've realized this town has some weird-ass buildings. Anyone who has set foot inside Archway Lecture theatres knows what I mean. Why are there so many entrances, but so few Read more...
Posted 3:11pm Sunday 22nd August 2021 by Asia Martusia King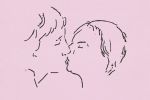 CW: Homophobia. Students were a "driving generation" in queer liberation, says Chris Brickell, Professor of Gender Studies and LGBT historian. Otago University was no exception. Here's an abridged history of our forebears and Read more...
SHOW: