Posted 2:56pm Sunday 18th July 2021 by Alex Leckie-Zaharic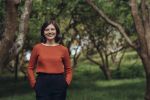 The Young Greens had the most success, of all the youth political parties, of recruiting people to join them at Clubs Day. It's that time of year when clubs desperately attempt to get students to bolster their sometimes meagre ranks. The "young" branches of the political Read more...
Posted 10:43am Sunday 23rd July 2017 by Joe Higham
The Opportunities Party (TOP) last week extended its Universal Basic Income (UBI) policy to all New Zealanders aged between 18-23. Set at $200 per week (after tax), the youth UBI is "designed to give all young New Zealanders a safety net of income to allow them to pursue their Read more...
Showing results 1 - 2 of 2
TAGGED ITEMS
Showing items with the tag:
the opportunities party