Posted 3:01am Sunday 8th May 2022 by Keegan Wells
The campus shop is filled with wonders. The ratio of sweets to fizz to pies is usually fantastic. However, there are those items that really make you question what place they have in a campus shop. Fried noodles? What do they expect students to do, munch through a whole bag while studying? The Read more...
Posted 1:55pm Sunday 1st May 2022 by Denzel Chung
A South Dunedin charity is aiming to teach life skills using the most potent source of wisdom known to humankind: grannies.They're hoping their cooking workshops, focusing on cheap, sustainable recipes, will be a hit with eco-conscious, cash-strapped students. The adorably-named Read more...
Posted 4:21pm Sunday 12th September 2021 by Alice Taylor
Chocolate Self Saucing Pudding This is my most baked pudding of 2021. On several occasions when I have been at a loss for what to cook for dinner, I have made and eaten half of this pudding and called it a day. When you make this recipe, it will feel wrong, as pouring boiling water on top of cake Read more...
Posted 2:33am Monday 9th August 2021 by Alice Taylor
Macaroni and Cheese Few things in life are as good as a bowl of carbohydrate drenched in creamy, cheese laden sauce. Some people like to add veggies to their mac and cheese, and look, I will not judge you if you do that. You are free to make your mac and cheese as you wish. In my opinion though, Read more...
Posted 6:33pm Sunday 1st August 2021 by Alice Taylor
I love granola, but I certainly do not love the price of the store bought stuff. The good granola costs about $2 per seed, and that simply is not okay. So instead, I buy my ingredients in bulk and make it at home. This is the basic recipe, but you can mix it up with whatever nuts and seeds you Read more...
Posted 5:19pm Sunday 1st August 2021 by Elliot Weir
Stuck in the same dull routine of pesto pasta, nachos, KFC and Domino's? Looking to take your flat cooking up a notch and go outside your comfort zone? This list is for you. Critic has compiled a few secret ingredients that you can use in everyday recipes to give them some extra flavour, all Read more...
Posted 4:17pm Sunday 9th May 2021 by Alice Taylor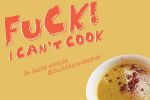 Congratulations my friends, we have unofficially descended into Dunedin's bone-chilling winter. As I struggle to come to terms with this reality, I have been comforting my soul with this Potato and Leek Soup. This recipe is perfect for those chilly days, and it won't break the bank Read more...
Posted 1:34am Sunday 14th March 2021 by Callan George
Just do it. Start cooking. Make a giant fuck off meal and serve it to the whole clan. Odds are, they'll accept a free feed. Repeat this until your flatties feel as if they have to return the 'favour' and then boom, you've guilt tripped them a system of mutual Read more...
Showing results 1 - 9 of 9
TAGGED ITEMS
Showing items with the tag:
cooking