Critic tracked down the lecturers with the hottest threads and awkwardly got them to talk to us about what makes their style so fresh.
As any postgrad knows, it's much better to sniff lecturers out and catch them by surprise in the real world - that way they don't have time to ghost your emails or think rationally about what they're agreeing to.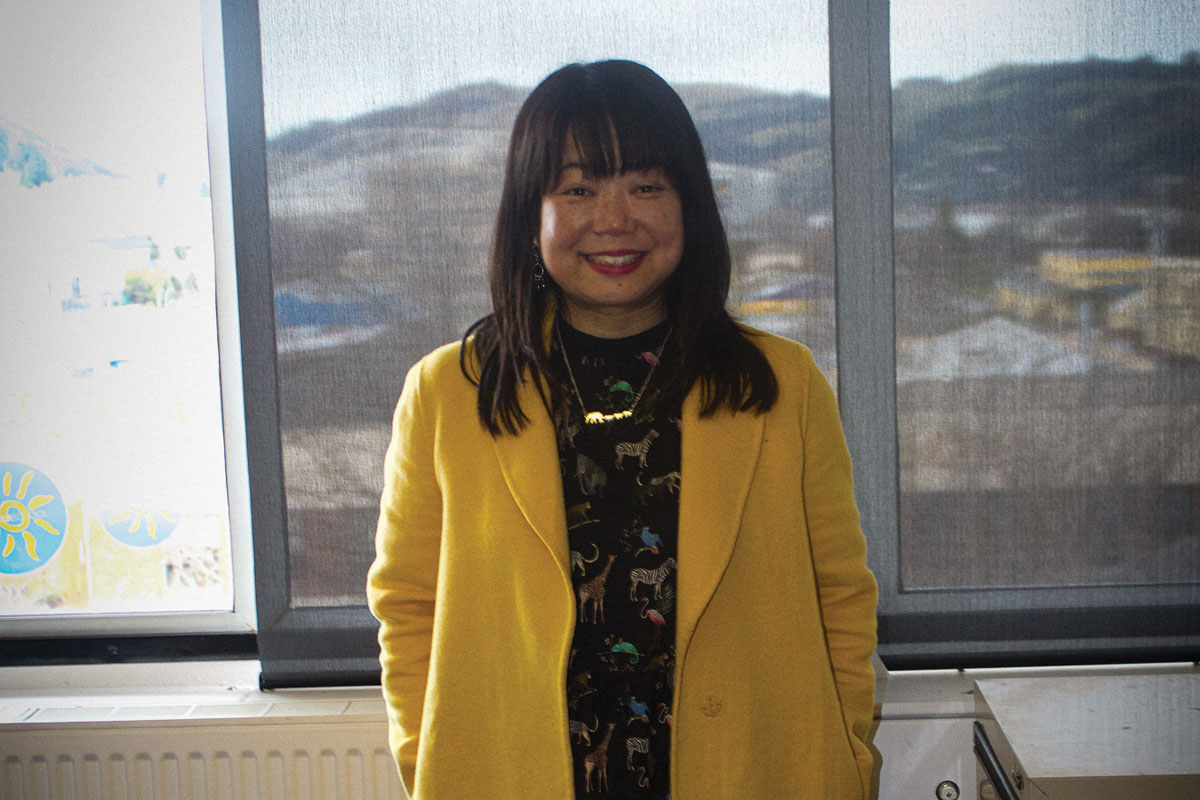 The first victim reminds me of my favourite Hi-Chew candy. They're both cute, sweet, and Japanese. Haruko Stuart from the Languages Department is without a doubt a truly humble being. But within her unassuming exterior lies a fashion monster. Though she sticks true to her ever modest self, the fashion icon within her cannot be contained. Even when she doesn't know it, she's serving looks that would make Donatella Versace shake in her boots.
Haruko also knows and appreciates the importance of bringing joy to your life. When asked how she puts together her amazing outfits, she described getting dressed as one of the human rituals we all go through, "so we might as well make it a happy one by wearing what sparks joy for us". Watch out Marie Kondo, you may have met your match. That being said, although Haruko does have a method she's open to exploring fashion, never letting anyone tell her she can't be creative.
Next up on this tour de force of fashion is a man who puts the 'class' in 'classics'. That's right, it's Dr Pat Wheatley. In the world of academia he's a true individual, a one of a kind. Unless he's surrounded by bikers. Long ago Pat met a "lovely woman" who introduced him to the biker lifestyle and he's never looked back. You'll notice him by the trademark biker gear, but it isn't just for aesthetic. His clothes also serve quite a useful purpose - whether it's the Kevlar protection (for stabbin' thrills), the many pockets (for stashin' bills), or his amazing red spotted handkerchief (for wipin' spills), everything gets put to good use. But at the end of the day, Pat knows it's what's on the inside that really counts – "a $3,000 Gucci suit won't make you less of a dickhead". Word.
Indiana Jones better hold onto his weave, because Dr Charlotte King is poised to snatch him bald. Not only is she super stylish in her amazing tweed jacket and adorable squirrel shirt, she's also a powerhouse of anatomical knowledge who knows that confidence is key when it comes to feeling your best. Dress to impress, but not to impress the judging eyes that glare at you - impress yourself. Because you're worth it. However, despite her appreciation for geek chic, she's not a one trick pony - her favourite outfit is a stunning black jumpsuit. Though she is most well known as a lecturer of anatomy, I had the cheek to ask her for some fashion advice. She said that it's good to buy something nice and fancy and tailored to you. "Even if it's expensive, it feels great and can give you a confidence boost."
Is it a bird? Is it a plane? No, it's Sean Fitzsimons (from Geography) in one of his stunning Mambo shirts. "But why does he wear those shirts?" you may ask. Well, that's just a stupid question, those shirts are really wearing HIM. The shirts also emanate deeper - to grab eyes. Sean wasn't born yesterday, and he knows that students often pay more attention to Pokémon Go than to the lectures that they pay hundreds of dollars to attend (that Squirtle might be a wonder but your grades sure aren't). What was I talking about? Oh right, students are like crows, they're attracted to shiny things, like Sean's winning smile and loud shirts. It's like a reverse camouflage, you can't NOT see it. He is incapable of sneaking up on anything. If you want to steal his look, get Reg Mombasa's Mambo shirts - they're really cool, but also fucking spenno. Way to flex a PhD wage.