Back To School – The Courtyard
Ah the first night of Flo Week, when second years shed their fresher skins and emerge like butterflies from their chrysalises. They are dirtied and hardened; many are health sci veterans who have acquired a taste for pingas, Long Whites and Billy Mavs.
Approaching Courtyard, things are looking relatively hectic; second years are quite literally chomping at the bit. I overhear enlightened conversation between two male attendees. "How are the pingas tonight bro?" "Very strong bro!" Profound.
To Courtyard's credit, the D&B is insanely good. All the uniformed second years try to clamber onto the (apparently exclusive) deck where the hosts are dancing. The Courtyard girls lose their rag, and random plebs are quickly pushed off by the Courtyard's male entourage. The DJ set keeps halting for ten minutes stretches, and people begin to spill out onto Castle Street. Amongst the chaos, one girl in the mosh spills a glass of wine down my back. This is D&B at the Courtyard hun, not Fat Freddy's at Villa Maria.
Side note: No one gives a fuck if you were a prefect at Auckland Grammar.
Pinga Strength: "Very strong bro"/10
Private School Flex: 5/10
DJ Flow: 1/10
Flat Deck Guardianship: 10/10
Overall Attendee Froth: 7/10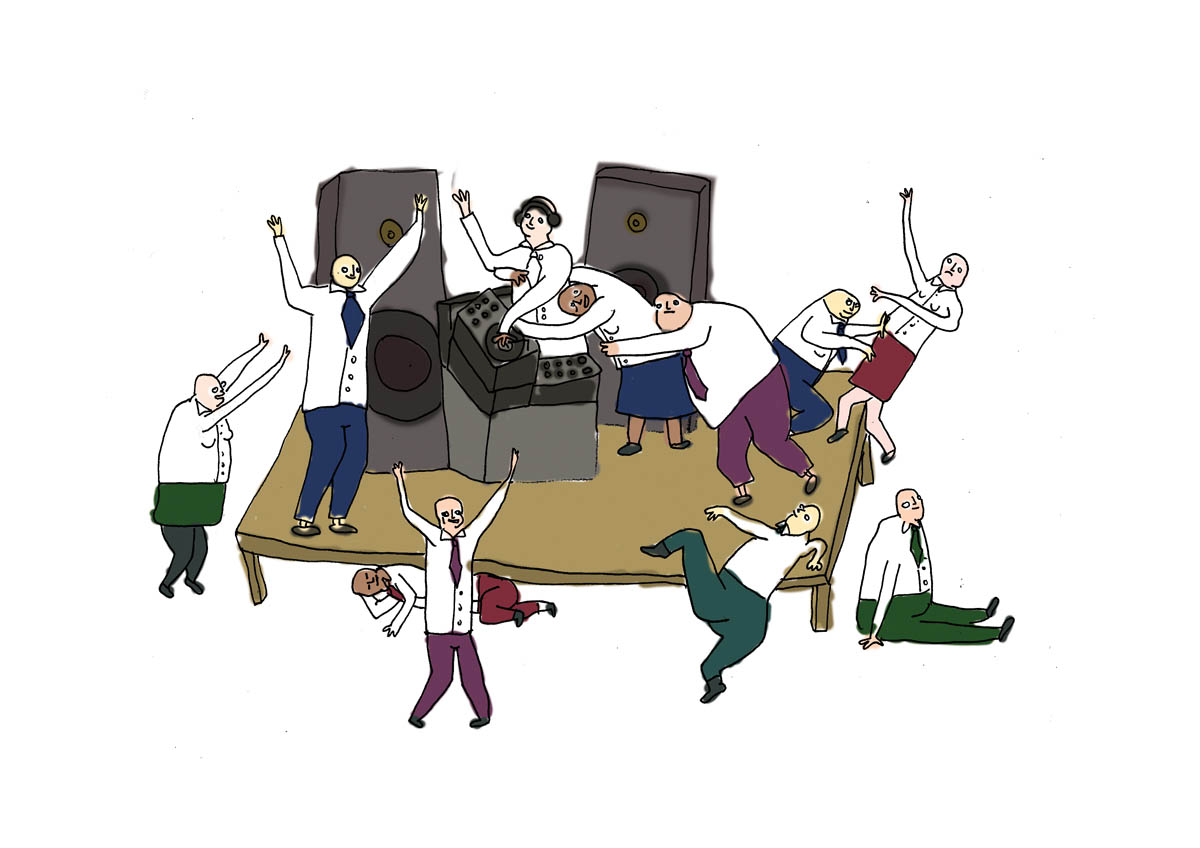 Breakaway on Hyde
Gurn baby gurn.
Lighting: 8/10
Music: 8/10
Flat Decor: N/A, entire party was on the street
Inflatables: 8/10 (low functionality but fun to throw)
Best parent: The one in the silver Corolla who drove through the crowd, then turned around and started driving the wrong way down the road back towards the crowd, just to pick up their daughter
---
Hot Tub Time Machine
This was booked as a hot tub party. When I turned up, I was told the tub was being warmed up. The hot tub was half full of cold water, with a coating of leaves on top. I hung out by the hot tub for several hours, while various characters tried their hand at engineering. At one point, someone pulled the windscreen sprayer out of their car and tried to connect it to the hot tub, only for the motor to burn out. Three people got in the hot tub and all of them were miserable.
I went inside and watched a bong rip competition.
Engineering: B+
People uncomfortably high: 3/43
Food platters: 7.8/10 (there was more than one sauce option with the chips)
Bogan score: Mataura/Wellington
Overall: 8/10 would party again
---
Depressed Postgrad Party
In a quiet stretch of George Street, there was a single flat with lights on and a crowd gathered. I announced myself as a Critic party reviewer and a group on a balcony shouted for me to join. The participants were definitely postgrads, but there were only a dozen or so of them, and they were either depressed or just quiet. I can't even remember if they had music playing, but the bants were all right, and the girl who registered the party attempted to convince me of how crazy their party was the day before. Should'a registered that one then. TL;DR it was chill soirée, not a party.
Dedication to depression theme: 10/10
Decor: 8/10 (amazing fairy lights display)
Bangers: 0/10
Turnout: 2/10
Ethics Approval: N/A
---
The Oven
I popped my head over the fence behind The Fridge, looking into a backyard where three guys and a girl sat drinking under a canopy of shoddily hung Christmas lights.
"Any of y'all know where The Oven is?" I asked.
"Hehhh," a scruffy brown-haired guy chuckled. I already knew what he was going to say, I'd heard the same answer from five people already. "Hehhhehh. Heh. It's in your flat, mate!"
I headed back out onto Castle. A thickset, hairy blond guy was crossing the road with an aggressive stride. He thumped his chest, made a vile hacking noise, spat on the street next to a battered Datsun, and then blew a wad of snot out of one nostril, which landed a few inches from my sandaled foot.
"Hey man, any idea where The Oven is?" I asked, hopping back to avoid the mucus.
"Oh that? Yeaaahhh nahhhh, cancelled two days ago mate. Girl who lives there got alcohol poisoning I think. Or something. Dunno. Thing's off." He shrugged, took a swig of his Speight's and chucked the bottle under the Datsun before clearing his other nostril of snot.
I went home.
Atmosphere: 0/10
Food/Drinks: 2/10 (if you count fresh snot from the pavement)
Mood: 1/10 (it's in your flat, mate!)
Music: 6/10 (a chorus of FUCK OFF can be surprisingly soothing, in the right context)
Turnout: 2/10 (one congested rugby player, me, and I'm assuming the girl who got alcohol poisoning, seeing as she lives there)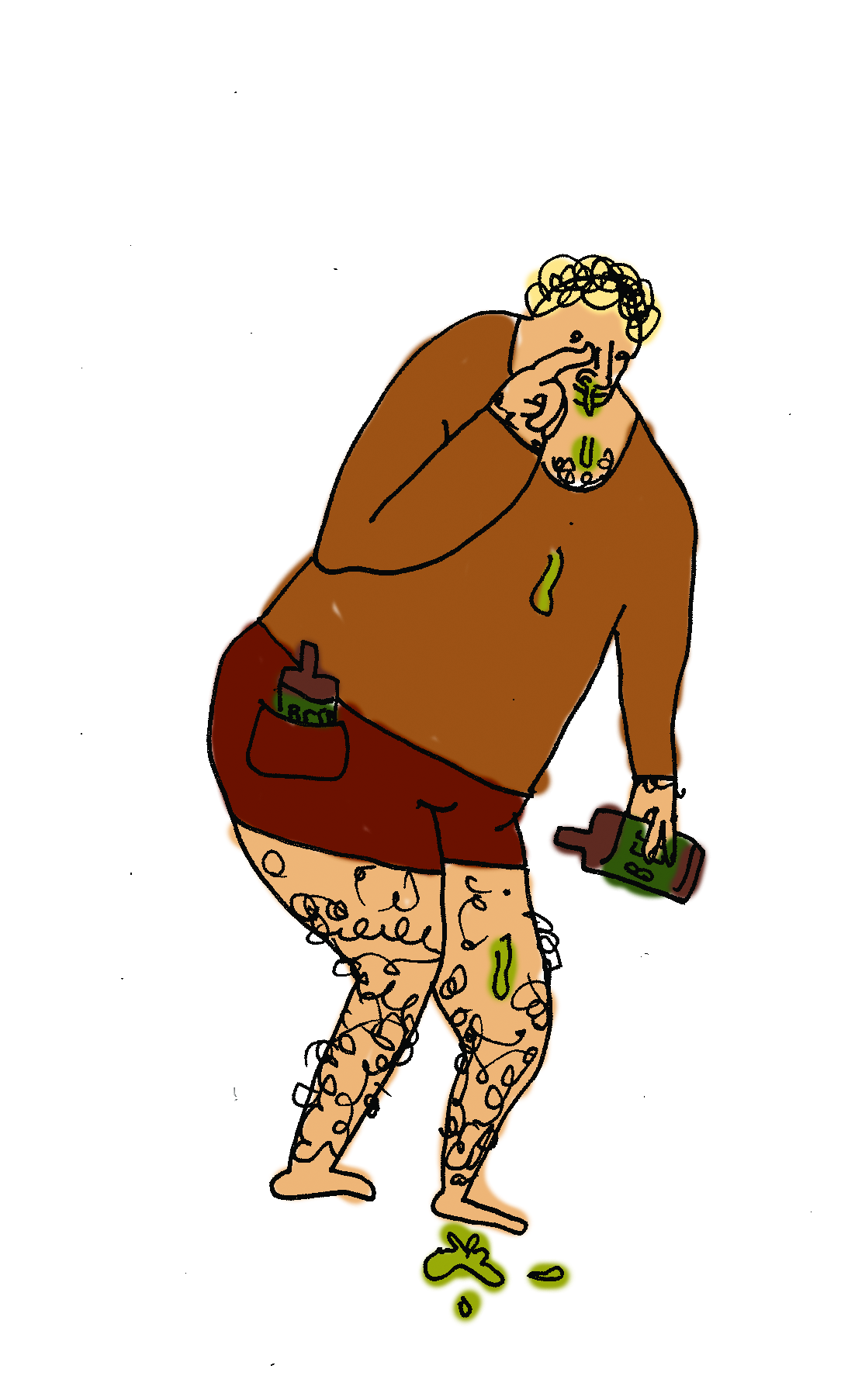 Tour de Goon
An annual fixture of the Otago University Snow Sports Club, the Tour de Goon sees a dedicated few challenge each other for the coveted Yellow Jersey, and a dedicated many more drinking just for fun. The sun was out and the spirits were high at Logan Park; goon bags were being battered rather than caressed; and before I knew it a rally formed to the next venue; the University of Otago Clocktower Lawn. Any form of motorless wheels were fair game: skateboards, trolleys, wheely chairs, clothes racks. Our crowd chanted 'WAISAKE NAHOLO' to the bemusement of our Vice Chancellor and several visiting Germans; we made a sloppy journey to the second flat for some snags and hardbass; and by the time we arrived at the third flat, this reporter dropped out and had a tactical nap at home.
Good crowd, can't wait to see them hit the powder.
Costumes: 7/10 (lycra reveals all)
Transport: 8/10 (BYO)
Sauce: 4/10 (weak pouring vessel causing poor snag/sauce ratios)
Safety: 3rd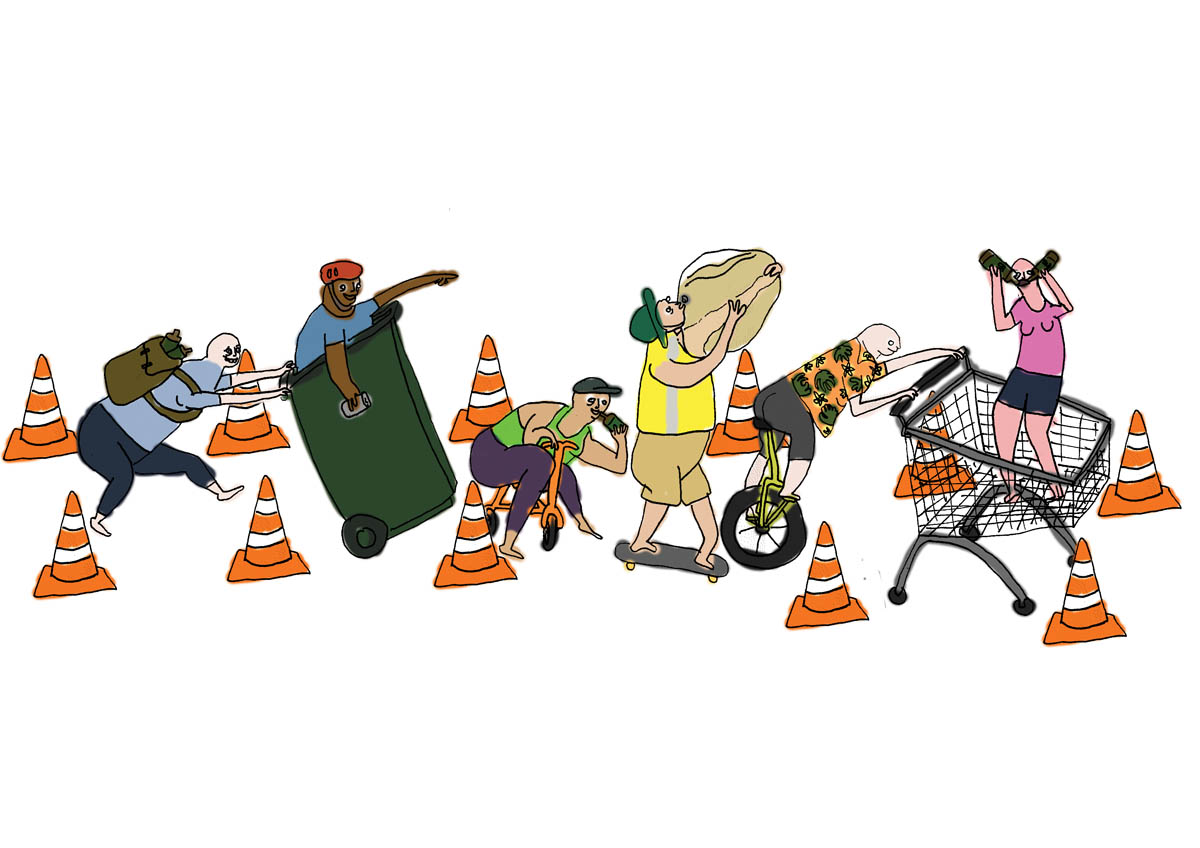 Big Red
The final event. The closing ceremony of the two-week shitshow we fondly know as Flo and O-Weeks, all culminating in one giant piss-up in the infamous, bogan-infested Big Red. With the sound and lighting systems balanced on a fence, accompanied by a collection of teeth-gnashing blokes, this is the D&B soundtrack of regretful hookups and alcohol poisoning.
Through the vomit-ridden kitchen, there is a courtyard. Perching on a fence, between the blinding strobes, I see breathers occupying every possible surface (roof, fence, fire escape, weird shed thing, etc.). Mostly dudes, mostly on some kind of stimulant (take your pick), and an astonishing lack of lasses.
I chatted to the 'bouncers,' (seemingly in good spirits despite the hectic-ness of the evening), who really made the flat seem like a low-budget, very dirty club experience.
With that, the final night of absolute chaos before the cold hands of uni close around you again.
Thank you, Big Red. May all your STDs be treatable.
Bouncers: 10/10 (Shout out to Benjamin and Michael)
Hook-up potential: 4/10 (is MDMA-dick a thing?)
Breather-ness: 10/10
Space to dance: Need more fence/10
Total rager quality: 8.5/10