Posted 3:11pm Sunday 22nd August 2021 by Asia Martusia King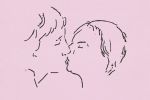 CW: Homophobia. Students were a "driving generation" in queer liberation, says Chris Brickell, Professor of Gender Studies and LGBT historian. Otago University was no exception. Here's an abridged history of our forebears and Read more...
Posted 10:50pm Sunday 1st August 2021 by Fox Meyer
Critic collected eight stranger's search histories and psychoanalyzed them, using an expert Geology student, to predict who searched for what. Then we checked the correct answers. Here's how we did: (Our speculation in regular font, correct answers in bold) Looks like this Read more...
Posted 5:22pm Sunday 25th July 2021 by Sean Gourley
Condoms could be a lot worse. The colourful history of humans trying to find a way to have sex without consequences highlights how appreciative we should be of current advances in technology, which have allowed us to have sex without dipping our penises in tar. It really makes you Read more...
Posted 5:41pm Sunday 25th July 2021 by Runze Liu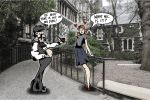 The lads and lasses of Dunedin have a few tricks up their sleeves when it comes to dating and hookups. But how did students do it back in the day, before the technological lubrication of Tinder and Snapchat? Critic did a deep dive into old school dating, circa the 1800s, and here's what we Read more...
Posted 1:23am Sunday 14th March 2021 by Annabelle Vaughan
The use of te reo Māori has been revived over the past five years. Both non-Māori and Māori are now open to learning the language. However, with this spike in popularity comes the need for the appropriate resources and infrastructure to ensure that anybody who wishes to learn te reo Read more...
Posted 11:33pm Saturday 6th March 2021 by Oscar Paul
For years, Otago students were dubbed 'scarfies'. The word was popularised by the eponymous 1999 film and came loaded with half-a-century of resentment from older generations. As ubiquitous as the 'scarfie' moniker once was, it has increasingly been replaced by a newer, more Read more...
Showing results 1 - 6 of 6
TAGGED ITEMS
Showing items with the tag:
history