Posted 1:33pm Sunday 13th March 2022 by Chug Norris
Picture this: your fuck-up of a flatmate got Covid so now you have to isolate with two people you can barely stand for at least 10 days with no chance of distraction or escape. What do you do? How do you get along with flatmates that you hate? The answer, I found, was to drink 10.5% Elephant Read more...
Posted 4:57pm Sunday 6th March 2022 by Ruby Werry
Throwing parties is hard. It requires lots of planning, and induces plenty of anxiety. You find yourself thinking: Will people come? Will they have fun? Will people think my idea is cool and original? Or will it be boring and will I be socially outcast forever? Never fear, Critic is here! Read more...
Posted 5:20pm Sunday 6th March 2022 by Chug Norris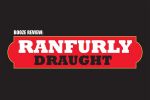 Long ago, in a simpler time, a time of carefree binge drinking uninterrupted by lockdowns, there existed the greatest beers ever to be brewed: Southern Golds. They were a humble beverage, with a quiet but confident air that reassured you as you grasped their beautiful golden exterior that, in the Read more...
Posted 2:41pm Sunday 27th February 2022 by Sean Gourley
Some alcohol companies who have been unofficial sponsors of student flat parties have not been fined, but appear to have received a very stern talking to by the Proctor and the Police. According to the Proctor's disciplinary report for 2021, some "alcohol manufacturers were Read more...
Posted 4:06pm Sunday 27th February 2022 by Chug Norris
Tui has done it again. Earlier, with their standard lager, the brewery perfectly captured the taste of a minor fuck-up, a small leak in the life-boat, a failure to look both ways at a railway crossing, a sneaky look down the barrel of a firework to see why it isn't working. But now, Read more...
Posted 3:24pm Sunday 10th October 2021 by Abraham Drinkin'
I bought my bottle of El Jimador Blaco on a Thursday afternoon, dreading the prospect of consuming the sheer volume of a full box of beers. While perusing the RTD section of Leith Liquor, inspiration struck me like a bolt of lightning: spirits were the answer to my problem. Pleased with my Read more...
Posted 12:06am Saturday 2nd October 2021 by Sean Gourley
Pub quizzes are one of the more wholesome sides of student drinking culture. With pubs back open in Level 2, there's nothing like testing your knowledge and your friendships by battling other teams for a bar tab or some Speights tees. However, in recent years cheating has reportedly become Read more...
Posted 3:50pm Sunday 26th September 2021 by Abraham Drinkin'
Do you believe that taxation is literally theft? Do you find yourself retching in disgust as you walk past commoners drinking boxes of Flame? Does Maggie Thatcher's steely gaze awaken something deep within? Stella Artois is perfect for showing your lower class friends you aren't out Read more...
Posted 1:32pm Monday 20th September 2021 by Erin Gourley
We're all mourning the death of Starters. No more afternoon pints in the courtyard, no more underrated cheeseburgers in the dingy light, no more ordering too many beer towers, no more being grossed out by the bathrooms that never quite stopped smelling of vomit. But the bar wasn't only a Read more...
Posted 1:03am Saturday 11th September 2021 by Fox Meyer
New Level 2 guidelines mean you'll have to take attendance at flat parties. Hon Chris Hipkins said last week that any places where "people gather consistently and in large numbers" must abide by attendance-keeping rules. This means scanning in, signing in, or whatever other method Read more...
Showing results 21 - 30 of 75
TAGGED ITEMS
Showing items with the tag:
alcohol