Posted 5:04pm Sunday 22nd April 2012 by Callum Fredric
To put a more positive spin on this article, think of it as a guide to help you decide which political youth wing you would be best suited to. Here's a description of the stereotypical member of each of the youth branches of NZ's political parties: Young NatsHoping to get hooked up with some Read more...
Posted 3:39pm Friday 24th February 2012 by Callum Fredric
Summer isn't all backyard cricket, beer and barbecues. In fact, New Zealand's politicians have been working hard all summer to take away your freedom to engage in those activities. Here's a roundup of what happened while you were away over the break ... Tea tapes Biggest letdown of 2012. The Read more...
Posted 11:03pm Tuesday 5th August 2014 by Carys Goodwin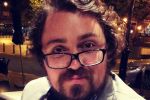 ACT Party Board member and Dunedin North candidate Guy McCallum has officially resigned and withdrawn his candidacy as the result of "the development of a race relations policy" that "blindsided" him. This resignation, effective Tuesday 5 August, comes in the wake of ACT leader Jamie Whyte's shock Read more...
Showing results 1 - 3 of 3
TAGGED ITEMS
Showing items with the tag:
act