Posted 1:31pm Monday 16th August 2021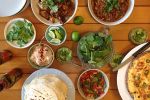 The arrival of the chain store Taco Bell to North Dunedin may give small businesses an opportunity to attract more customers, says Burger Plant owner Tom White. Global franchise Taco Bell was recently announced to be opening a store in Dunedin in the former site of Couplands in North Dunedin. The Read more...
Posted 4:54pm Sunday 30th May 2021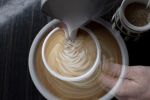 The cheapest coffee in town will now cost more than a coin, as Veggie Boys raises its price by a dollar. A regular is now $3, and a large comes in at $4. The price increase comes during a change of management. Supreet, the new manager at Veggie Boys, told Radio One that the previous owners Read more...
Showing results 1 - 2 of 2
Nico Penny
Radio One News Reporter