Posted 12:35am Saturday 23rd April 2022 by Fox Meyer
A group of 33 student unions have rallied together to launch a People's Inquiry into student wellbeing, alongside the Green Party. They said that students have been "betrayed" by a government that promised to provide support, that incremental increases in student loans were Read more...
Posted 3:12pm Sunday 27th February 2022 by Elliot Weir
Sir Tim Shadbolt, Mayor of Invercargill, celebrated his 75th birthday last week. Critic Te Arohi travelled to the mighty city down South to interview the man who has been a mayor longer than anyone else in New Zealand history. From a legacy steeped in parties, protests, and poems to council Read more...
Posted 3:23pm Sunday 5th September 2021 by Annabelle Vaughan
Peter Grace is known to most as a lecturer of New Zealand foreign policy at the Department of Politics, or the mysterious 100-level International politics tutor. Grace is best known for his kind and soft spoken demeanor, his dedication to his students, and a penchant for Savile Rowe Read more...
Posted 12:59am Monday 9th August 2021 by Alex Leckie-Zaharic
Thursday 5 August was a historic day for the LGBTQ+ community in New Zealand. The Conversion Practices Prohibition Legislation Bill was up for its first reading in Parliament, a big step towards outlawing the horrific practice forever in our country. But despite calls from their youth wing to Read more...
Posted 2:56pm Sunday 18th July 2021 by Alex Leckie-Zaharic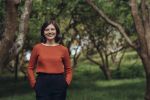 The Young Greens had the most success, of all the youth political parties, of recruiting people to join them at Clubs Day. It's that time of year when clubs desperately attempt to get students to bolster their sometimes meagre ranks. The "young" branches of the political Read more...
Posted 3:32pm Sunday 30th May 2021 by Aiman Amerul Muner
Amidst chanting and handmade protest signs, Rawaa Elhanafy made her point clear: "From the land to the sea, Palestine Will Be Free." Rawaa, a third-year Pharmacy student, was one of the organisers of the Dunedin March for Palestine. She and hundreds of others marched down George Read more...
Posted 4:51pm Sunday 30th May 2021 by Adam Currie
Last Wednesday, Hon Phil Twyford gave a lecture on disarmament in Archway Two. It was mostly attended by politics nerds and mature students. Twyford is the Government's Minister of Disarmament and Arms Control. Twyford spent most of the time talking about his work to stop "killer Read more...
Posted 2:45pm Sunday 9th May 2021 by Erin Gourley
The Samoan election was in a deadlock between a new opposition party, FAST, and the current governing party, HRPP. Another seat was added to break the deadlock, but it's not clear whether that was legal, and the Head of State has recently called for a fresh election, but it's not clear Read more...
Posted 12:38am Monday 19th April 2021 by Sophia Carter Peters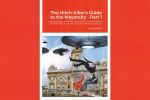 DCC Councillor Lee Vandervis has recently released a "book" (his words). The full title is The Hitch-hikers Guide to the Mayoralty Part 1: Invaluable for understanding the DCC and reading between the lines of local print-media monopoly. The title is only a fraction of this truly bizarre Read more...
Posted 9:55pm Saturday 10th April 2021 by Fox Meyer
David Seymour was on campus, and in an exclusive interview with Critic he revealed that he does not know how long six inches is. When asked how many beer cans tall he believed himself to be, David did some quick maths based on the assumption that a can of beer was "about six inches Read more...
Showing results 1 - 10 of 157

Previous Results
Next Results

TAGGED ITEMS
Showing items with the tag:
politics