Posted 2:53pm Sunday 9th May 2021 by Fox Meyer
A new Massey study circulated by prominent science publisher MDPI found that nearly every single New Zealand tertiary student consumes caffeine on a near-daily basis. Caffeine was most commonly consumed as energy drinks, coffee, tea, or chocolate. The real news here is that 1% of students somehow Read more...
Posted 1:44pm Sunday 21st March 2021 by Sasha Freeman
Rate Codeine. Have become very familiar with this bad boy this week and I cannot sing its praises loud enough. All u need is a cheeky broken shoulder and you'll get the prescription in your hot little hands faster than you can say 'get off me I think I have broken Read more...
Posted 2:26pm Sunday 21st March 2021 by Denzel Chung
Bert Holmes, a veteran environmental and cannabis law-reform activist, has called for more "loud and proud" cannabis activism by students on campus, saying "that's how we got to where we are today." In an interview with Critic Te Arohi, Bert, now coordinator of Read more...
Posted 11:27am Sunday 21st March 2021 by Erin Gourley
In case you didn't notice everything about the magazine you're holding, this week is our drugs issue. Critic is often criticised for being too pro-drug. And yes, we are 100% pro-drug. I don't think anyone in our office would say "drugs should stay illegal and I hate Read more...
Posted 3:05pm Sunday 21st March 2021 by Runze Liu
Warning: Drugs can cause harm. This guide does not substitute medical advice. If you think you or someone is in danger from drugs, call 111. Whether you're just lighting up a joint with your flatmate or you're about to rail some lines of coke in an R-rated comedy trilogy about a Read more...
Posted 12:15pm Sunday 21st March 2021 by Sean Gourley
Molly took one and a half Red Bull pressies at Electric Avenue. She couldn't sleep for 36 hours. In the following days she had one of the worst come-downs of her life. "I'd spent the money so I took it. I would not have paid for it if I'd known it wasn't Read more...
Posted 2:41pm Sunday 21st March 2021 by Fox Meyer
A surprising number of students have been able to get refunds from their drug dealers, after buying what they thought was MDMA. Sales of 'MDMA' are still common in New Zealand despite the fact that there's very little pure MDMA in the country. It's all getting stuck at the Read more...
Posted 12:24pm Sunday 21st March 2021 by Erin Gourley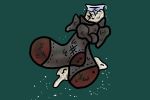 Daniel* was in his third year at the University of Otago, studying computer science, when the police came to his flat to search for drugs. "By the time the police actually came to search my house, I expected it," he said. "I did care whether I was being investigated, but I Read more...
Posted 3:02pm Sunday 21st March 2021 by Fox Meyer
This is a true story. It has been edited for clarity, but all of the content you're about to read came straight from the mouth of an anonymous student using the pseudonym "Dusty". The drug I tested in 2018 was a prostate anti-inflammatory. Possible side effects included Read more...
Posted 12:32pm Sunday 21st March 2021 by Asia Martusia King
Men have Viagra. I have years of repressed Catholic guilt. This is incredibly unfair, and I decided to fix it by testing out all the female-libido drugs I could get my hands on. Catholic guilt might sound bizarre to anyone who isn't Catholic or recovered, considering Catholicism is Read more...
Showing results 1 - 10 of 19

Previous Results
Next Results

TAGGED ITEMS
Showing items with the tag:
drugs