Posted 1:28pm Sunday 31st July 2016 by Anthony Marris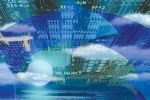 Cyber crime is the catchall term used for crime which makes use of the internet. Interpol acknowledges that most law enforcement have two distinct categories: advanced cyber crime, in which sophisticated individuals or groups target computer hardware or software ("cracking" or Read more...
Posted 12:52pm Sunday 24th July 2016 by Anthony Marris
Global cyber security (aka cyber warfare) is a new battlefield where battles are waged and lives lost. Only in this instance, it is gigabytes of data, not litres of blood, and the greatest casualty of all is privacy. According to the many documentaries about cyberwarfare, all it takes is a lone Read more...
Showing results 1 - 2 of 2
TAGGED ITEMS
Showing items with the tag:
cyber warfare