Posted 2:45pm Sunday 12th March 2017 by Swilliam Shakesbeer
Diesel is a foul, horrific, gross, horrendous, revolting, evil, nasty, blasphemous, putrid offense to the senses and all sense of moral righteousness. Whoever invented it has done more damage to New Zealand than the Christchurch Earthquake and Max Key's musical career combined. It's no Read more...
Posted 1:51pm Sunday 5th March 2017 by Swilliam Shakesbeer
Flame (pronounced Flamé) is an imported French beer, brewed by Trappist monks at a hidden monastery near the peak of the Pyrenees alps, since the early 1300s. Legend has it that the true recipe has never been written down, instead it is passed by oral tradition from master to apprentice. Read more...
Posted 1:26pm Sunday 26th February 2017 by Swilliam Shakesbeer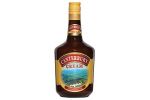 Understanding the appeal of Canterbury Cream means knowing a little bit about the New Zealand tax code. You see, the Excise Tax, which applies to all alcohol sold in this country, varies greatly based on the alcohol percentage. The tax per litre of pure alcohol on spirits is $51, and for Beer is Read more...
Showing results 31 - 33 of 33

Previous Results
Next Results

TAGGED ITEMS
Showing items with the tag:
critic booze reviews