Posted 4:26pm Sunday 6th October 2013
Ines Shennan looks at the various ways humans have established guilt over the ages, be it feeding supposed witches cake or encouraging dastardly defendants to pluck stones from hot oil. It makes our well known modern day jury trial seem beyond reproach – but is it really all it's cracked up to be? Read more...
Posted 2:29pm Sunday 29th September 2013
Ines Shennan untangles Miley Cyrus' Video Music Awards performance and considers the awkward transition from child star to adult. Why do some survive it, whereas others are considered impure "bad girls" when they shed their childlike image? We have a sick relationship with celebrities. We Read more...
Posted 2:39pm Sunday 15th September 2013
What follows is a tale by someone who loves art galleries but has an elementary understanding of art. Someone who can say "I like that" but has no clue why. Ines Shennan unravels the disumbrationist movement, and is almost fooled by the beauty of banana skins and bears drooling rainbow saliva. Read more...
Posted 3:48pm Sunday 1st September 2013
Taking one for the team, Ines Shennan bravely volunteered for Critic's annual culinary foray to find Dunedin's best BYO restaurant for the discerning student palate. "Hey Ines, can you do the BYO review?" Give me a moment to … yes. The thought of strolling off to local eateries after numerous Read more...
Posted 2:29pm Sunday 11th August 2013
Ines Shennan obtained the University of Otago Grade Comparison Report for 2012, which outlines Standout Papers across all levels of undergraduate study. What was born out of a desire to present greater transparency regarding grading soon ballooned into a consideration of far deeper issues: Why are Read more...
Posted 4:45pm Sunday 28th July 2013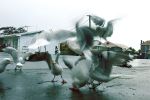 Ines Shennan spent her afternoon wandering around the realm of North Dunedin, grease gradually building up in her stomach as she sampled the various fish and chips offerings. Here are the results. The cheapest scoop of chips and cheapest piece of fish was selected from each store. Golden SunI Read more...
Posted 6:05pm Sunday 7th July 2013
Ines Shennan attempted to teach herself in a day how to become an Internet troll. Employing techniques from the utterly pretentious to the obviously ignorant, what follows is an account of what happens when someone tries to abuse Internet anonymity. It all started with Tunnel Bear. An Read more...
Posted 3:03pm Sunday 26th May 2013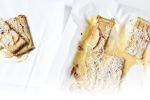 This sweet thing is easy to whip up and looks more impressive than the effort required. Keep the peel on the apple for an extra pop of colour. I used Braeburn, though if you're in the mood for something a little more tart, substitute these for Granny Smiths. Either way, there is something quite Read more...
Posted 3:03pm Sunday 26th May 2013
I have a soft spot for a good pie. Perhaps it all started when my Gran would make her steak and kidney pie, a homemade masterpiece that always had me going back for seconds. Nowadays, she tends to make a deconstructed version, whereby you are presented with a generous mound of the steaming filling Read more...
Posted 3:03pm Sunday 26th May 2013
Ines Shennan chats with a handful of Otago University lecturers to find out what makes them tick. She discovers that exploring the local neighbourhood at a young age was a common theme, as is surfing and visiting the Dunedin Public Art Gallery. Read on to discover some curious insights. Read more...
Showing results 1 - 10 of 45

Previous Results
Next Results

Ines Shennan
Feature Writer