Games
Posted 1:35pm Sunday 26th March 2017 by Brandon Johnstone
Rating: 3.5/5 We are truly in the midst of a Virtual Reality (VR) renaissance. In the grand scheme of things the technology is in its infancy, but the days of Nintendo's nausea-generator Virtual Boy are firmly behind us and the new generation of VR headsets are finally on the market. Not to Read more...
Posted 1:57pm Sunday 12th March 2017 by Chris Lam
Rating: 2.5/5 For thirteen hours, I have watched four cosmopolitan titans of men slide through the air like greasy hamburgers. Ignis clicks his gloved fingers and a meal of bacon and eggs materialises. He sits silently as Noctis picks at it with a fork. Prompto proceeds to writhe on the ground. Read more...
Posted 1:22pm Sunday 5th March 2017 by Campbell Calverley
Rating: 4.5/5 I think The Last Guardian was inevitably going to be a bit disappointing. Its director, Fumito Ueda, has such previous games under his belt as ICO, a puzzle platformer with a dedicated cult following, and Shadow of the Colossus, an abstract adventure game that is considered to be Read more...
Posted 12:41pm Sunday 26th February 2017 by Campbell Calverley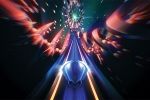 Rating: 4.5/5 Rhythm games are usually defined by musical melodies. With the Hero games, whether they are of the Guitar, DJ or Band variety, you are tasked with recreating a specified popular song, with the effect of getting to feel like you are on stage with one of your musical idols. Even in Read more...
Posted 12:29pm Saturday 8th October 2016 by Campbell Calverley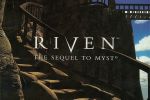 Rating: CLASSIC To round off the year, I would like to be indulgent and review something slightly different. Riven: The Sequel to Myst is my single favourite game of all time. In the game, you have been transported by your friend Atrus through a Linking Book – books that spirit people away Read more...
Posted 12:26pm Saturday 8th October 2016 by Laura Starling
Rating: B+ SOMA is a first-person science fiction horror game that was released online in late 2015. Its story begins with its protagonist Simon Jarrett waking up in his apartment to a phone call from a doctor about an appointment for a brain scan later that day. After searching his apartment and Read more...
Posted 12:43pm Saturday 24th September 2016 by Campbell Calverley
Rating: C- THIS REVIEW CONTAINS ANGRY SPOILERS. Cut me into pieces and rocket me into deep space, this game was a mistake. Hype has been surrounding No Man's Sky since it was first announced in 2013, and has only increased as more gameplay trailers have been released. Players could Read more...
Posted 2:01pm Saturday 17th September 2016 by Campbell Calverley
Rating: A+ Hyper Light Drifter completely passed me by when it was released near the beginning of this year. I was already familiar with images of its protagonist: a caped, androgynous adventurer, in a world defined by 16-bit pixel art and heavily contrasting colours. I had heard that it was Read more...
Posted 1:01pm Saturday 10th September 2016 by Lisa Blakie
Rating: B+ Giant Squid is an indie game studio founded by Matt Nava, the art director who also worked on the critically-acclaimed Journey and Flower, both of which rank among my favourite games. Giant Squid's first game Abzû was announced back in 2014 at Sony's E3 press Read more...
Posted 12:55pm Sunday 4th September 2016 by Campbell Calverley
Rating: Classic While it doesn't deal with heavy psychological themes, Shadow of the Colossus is another beautifully empty game that instead imbues a feeling of the mythical. It is the 2005 spiritual successor to Team ICO's first game, Ico. While that game was a dreamlike, Read more...
Showing results 1 - 10 of 202

Previous Results
Next Results