Games
Posted 1:24pm Sunday 19th May 2013 by Baz Macdonald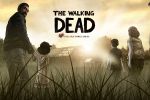 The video game has a long history of franchise adaptations. In fact, some of the most reputable developers in the industry started out this very way. Bethesda Game Studios, makers of the illustrious Elder Scrolls series, got their big break making video game adaptations of the Terminator films. Read more...
Posted 2:26pm Sunday 12th May 2013 by Baz Macdonald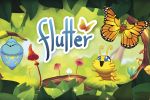 Rating: 8/10 The gaming industry as a whole has grown incredibly quickly. But no other branch of gaming has seen more exponential growth than mobile gaming. It seems like a blink of an eye ago I was being enthralled by Snake on my dad's Nokia (which was the size and weight of a brick), and now I Read more...
Posted 2:26pm Sunday 12th May 2013 by Baz Macdonald
I recently got the opportunity to interview the game director at Runaway Play, Tim Nixon, about Flutter. What is the game Flutter to you? When we initially set out to form a studio which was about making games inspired by nature, we looked at all the species and environments around the world Read more...
Posted 4:00pm Sunday 5th May 2013 by Baz Macdonald
Rating: 8/10So far this year I have only reviewed games developed and distributed by the giants of the gaming industry. However, there is a whole other side to the industry. Thus far I have traversed the mainstream; this week we shall delve into the independent (or indie). The large capital Read more...
Posted 3:14pm Sunday 28th April 2013 by Baz Macdonald
Rating: 9/10 Long before this game was announced, its questions were hotly debated. Who would win in a fight between Batman and Superman? Green Arrow and Green Lantern? Wonder Woman and Catwoman? Pimply nerds have argued these questions in comic book shops since the Fifties. Now they have a way Read more...
Posted 5:13pm Sunday 21st April 2013 by Baz Macdonald
Massively Multiplayer Role Playing Games (or MMORPG, games that are played entirely online with people from all over the world) are a tricky business. They require significantly more money to develop than a standard video game instalment due to the large scope of content as well as the ongoing costs Read more...
Posted 5:49pm Sunday 14th April 2013 by Baz Macdonald
The Wii U was launched a year earlier than it should have been. Nintendo denies it, but the truth is that they sold their consoles with promises of games, promises that have now been revealed as lies. When the Wii U was announced at E3 2012 it had a wide variety of launch titles, including Pikmin 3, Read more...
Posted 4:40pm Sunday 7th April 2013 by Baz Macdonald
I could have written this review in five words: fucking awesome, go play it! However, it's probably my responsibility to explain what exactly about Ken Levine's new masterpiece Bioshock Infinite elicits this response. Despite the massive steps the video game industry has taken in the past 20 Read more...
Posted 6:30pm Sunday 24th March 2013 by Baz Macdonald
Back in the days of Playstation vs. Nintendo N64, when choosing a console most people would pick the opposite console to what their friends had, so that you and your mates had access to all the games being released. Now, in the age of PS3 vs. Xbox 360, factors such as online gameplay have created a Read more...
Posted 5:43pm Sunday 17th March 2013 by Baz Macdonald
Last year publishing company Electronic Arts (EA) was named the "Worst Company in the World" by Consumer magazine. I am not a huge fan of EA, but I couldn't help wondering how, in a collapsing global economy, with BP spilling oils into our seas, a video game publisher got voted the worst company? Read more...
Showing results 1 - 10 of 98

Previous Results
Next Results

EDITOR'S PICKS
Psycho Nerd Goes on One-Man Killstreak

An online gamer has tragically turned his fantasy "Guild Wars" game into a real-life "killed wars" game after losing a fantasy battle and allegedly killing his cyber rival.

Lex: Coffee Cowboy

For almost two decades Lex has been making strong, hot coffee at the University of Otago, currently in the East Lane of the Information Services building.

How Wack Is Crack?

Poor, poor methamphetamine. It's the Tourism of the drug world – condemned, stigmatised, and used by the dregs of society.