Books
Posted 1:40pm Sunday 21st May 2017 by Jessica Thompson Carr
Read this book and you'll be put off meat for several weeks (not the worst thing in the world). Winner of the Man Booker International Prize and the Yi Sang Literary prize, this is Han Kang's first book to be published in English and I am oh so grateful for it. Written in three Read more...
Posted 12:44pm Sunday 14th May 2017 by Jessica Thompson Carr
More often than not I come across a book I wish I had written myself. Stephen King's Misery is one of those books - not for any clever reason, simply because it is quirky, weirdly relatable (to a writer), and shit scary. Word of advice folks: don't read when living alone in the Read more...
Posted 2:41pm Sunday 7th May 2017 by Jessica Thompson Carr
Perfect timing. With the Dunedin Readers and Writers Festival upon us I thought it appropriate to give Sue Wootton's most recent publication The Yield a go. I admit that I haven't dabbled enough in modern New Zealand literature. In the past I've been prejudiced against it, Read more...
Posted 12:24pm Sunday 30th April 2017 by Jessica Thompson Carr
After being touted by several friends as one of the best writers alive today, I finally decided to pick up Zadie Smith's Swing Time. She's an incredibly accomplished writer, having won numerous awards for her five published novels, including the Orange Prize for Fiction, the Commonwealth Read more...
Posted 1:14pm Sunday 23rd April 2017 by Jessica Thompson Carr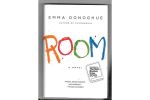 Winner of awards like the Commonwealth Writers' Prize, and based on the infamous Josef Fritzl case of 2008, Room, by Emma Donoghue, captures everyone's worst nightmare from a decidedly fresh perspective. Told through the eyes of five-year-old Jack, who was born and raised in a Read more...
Posted 1:18pm Sunday 9th April 2017 by Zoe Taptiklis
I read Bonjour Tristesse on my way back from France during a six-hour layover in Shanghai airport. I was pretty jetlagged. I won't lie or mislead you; this is going to be an astral quest of a book review. The Times cover quote reads "funny, immoral and thoroughly French," Read more...
Posted 1:45pm Sunday 2nd April 2017 by Jessica Thompson
As nervous as I am to admit it, I disliked milk and honey. The majority of people to whom I've mentioned Rupi Kaur's first and only book don't hesitate to immediately vomit their adoration for the poetry and the woman behind it, leaving me feeling awkward and unable to Read more...
Posted 1:44pm Sunday 26th March 2017 by Zoe Taptiklis
Rating: 4/5 This book lives on my bookshelf, in a case, with a plaque underneath: 'A Modernist Triumph of Femme Freedom'. In 1969, Jean Rhys published Wide Sargasso Sea, a prequel and intervention to Jane Eyre, much like the prequel and intervention of my flatmate telling me I am Read more...
Posted 2:30pm Sunday 19th March 2017 by Jessica Thompson
"Having a sister or a friend is like sitting at night in a lighted house. Those outside can watch you if they want, but you need not see them." Following the lives of Ruthie, the narrator, and her young sister Lucille in the fictional town of Fingerbone, Idaho, Housekeeping by Read more...
Posted 1:21pm Sunday 12th March 2017 by Anna Linton
Murakami is known for writing more similar to a corporealized acid trip than contemporary fiction. In 1Q84 (one-q-eighty-four) surrealism and dystopia combine to fuel a fustercluck equal parts modern love and old-fashioned vengeance set against the backdrop of Tokyo. In maintaining the thematic Read more...
Showing results 1 - 10 of 249

Previous Results
Next Results