Archive
Posted 11:42am Sunday 19th March 2017 by George Elliott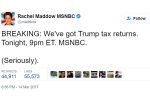 I witnessed something fascinating last Wednesday. Rachel Maddow, one of the most well-known liberal prime-time television hosts in the United States, tweeted "BREAKING: We've got Trump tax returns. Tonight, 9pm ET. MSNBC. (Seriously)." Her colleague, Lawrence O'Donnell, Read more...
Posted 11:29am Sunday 19th March 2017 by Tyler West
The recent state election in Western Australia (WA) has swept a new Labour government under Mark McGowan to power, ousting two-term Liberal Premier Colin Barnett. As of writing, Labour is resting on 38 seats in the 59-seat legislative assembly, set to rise as high as 41. It's one of the Read more...
Posted 11:20am Sunday 19th March 2017 by Charlie Hantler
Last week Barcelona completed what was, arguably, the greatest football comeback of all-time in their round-of-16 tie against Paris Saint Germain last week. Coming from 4-0 down in the first leg to scoring three goals in the final 5 minutes of the second leg and conquering the Parisian based side Read more...
Posted 10:56am Sunday 19th March 2017 by David Clark
Every New Zealander deserves access to quality affordable healthcare, but access is not as affordable as it once was. Last year more than 500,000 people reported cost as a major factor preventing them visiting their GP when they were ill. I recently succeeded Labour's Annette King as Read more...
Posted 10:52am Sunday 19th March 2017 by Joe Higham
A resurgence of public debate surrounding abortion reform is currently taking place in New Zealand, just as the United Kingdom has signalled its intent to discuss the possibility of decriminalising women who bring about their own abortion. New Zealand women currently have to adhere to strict Read more...
Posted 10:49am Sunday 19th March 2017 by Joe Higham
A team of six University of Otago physicists have managed to control individual atoms, causing them to appear wherever they want them to. The success was down to seven lasers, with components from compact disc players, and precision mirrors. Lead Otago researcher Dr Mikkel Andersen says Read more...
Posted 10:45am Sunday 19th March 2017 by Joel McManus
The Auckland University of Technology (AUT) has reassigned 165 on-campus gender-neutral bathrooms in an effort to provide more comfortable arrangements for gender diverse students. According to AUT Rainbow Community manager Audrey Hutcheson, the change was made to ensure students safety on campus, Read more...
Posted 10:38am Sunday 19th March 2017 by Joe Higham
The Otago Hepatitis C Resource Centre is continuing to struggle to survive amid funding issues from central government. The current six-month contracts are doing little to provide financial security to the centre. Hepatitis C is a disease that is spread through blood-to-blood contact, an Read more...
Posted 10:32am Sunday 19th March 2017 by Anna Linton
A protest set up by three Wellington high schools against New Zealand rape culture saw hundreds march from Parliament to Civic Square in Wellington last Monday. The protest comes as a result of offensive comments made recently by high school students at Wellington College surfaced on Read more...
Posted 10:27am Sunday 19th March 2017 by Joe Higham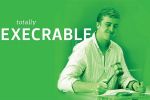 Recreation Officer Caitlin Barlow-Groome began with the affiliation of the 'ACT On Campus' group, which drew immediate discussion from the executive about former OUSA President Logan Edgar's colourful relationship with the group (well worth a read if you are unaware of what Read more...

Previous Results
Next Results

SHOW: