Archive
Posted 11:51am Sunday 28th May 2017 by Cameron Meads
The Brexit vote rattled Britain and the world. The death of the European Union and the rise of a new world order seemed imminent with Donald Trump and Marine Le Pen's mobilisation of alt-right voters. Almost a year on, many of these fears have faded while new implications have Read more...
Posted 11:48am Sunday 28th May 2017 by Jack Pacey
The Labour Party has added to its promises for the upcoming election with another set of policy announcements centred around the growing housing debate and the issue of mental health in New Zealand. These plans represent the start of what Labour hopes to develop into a coordinated effort to present Read more...
Posted 11:37am Sunday 28th May 2017 by Charlie Hantler
Following on from the men's edition, we now turn our focus in on the women's sport and their greats. Names such as Venus and Serena Williams, Flo-Jo and Irene van Dyk spring to mind, due to their sheer dominance of their codes, but they have plenty of competition for their respective Read more...
Posted 11:17am Sunday 28th May 2017 by Joe Higham
NZ First leader Winston Peters spoke at the University of Otago's Main Common Room last Wednesday, and within just a few minutes of his speech beginning, began targeting Critic for an article we published in Issue Four. The article, entitled "Winnie Blues: Winston Peters on Yet Read more...
Posted 11:13am Sunday 28th May 2017 by Sam McChesney
A few years back, when the government was pushing through Voluntary Student Membership (VSM), students' associations across the country were being slammed as leftwing fringe groups. Students' associations, it was claimed, had no business making political statements on behalf of students Read more...
Posted 10:57am Sunday 28th May 2017 by Joe Higham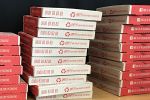 OUSA's annual Student Forum took place on Monday 22nd May, providing a chance for students to ask questions in relation to the 11 questions included in the upcoming referendum, due to begin from 9am on 29 May. The event is notoriously poorly attended, and this year saw even the amount of Read more...
Posted 10:54am Sunday 28th May 2017 by Joel McManus
Students in financial trouble may breathe a slight sigh of relief after the changes announced in the 2017 Budget, although little help is on the way for those studying in Dunedin. Minister for Finance Steve Joyce announced a $20 per week increase in the accommodation supplement for those on Student Read more...
Posted 10:51am Sunday 28th May 2017 by Joel McManus
If you're looking for an easy pass on that last paper of your degree, we've got your back. A request made by Critic under the Official Information Act (OIA) has revealed the average pass rates by subject area at the University of Otago for the last several years. As a public Read more...
Posted 10:38am Sunday 28th May 2017 by Anna Linton
An Otago Medical Anthropologist, Dr Geoff Noller, has conducted a study in New Zealand into the controversial use of ibogaine in treating opioid dependency. Ibogaine is a plant-alkaloid derived psychoactive substance. It has been toted as an alternative medicine treatment for drug addiction, Read more...
Posted 10:32am Sunday 28th May 2017 by Joel McManus
The University of Otago has responded to student demand for more late night study spaces on campus. From 22 May to 21 June the St David lecture theatre concourse and surrounds, as well as the upstairs, will be available 24 hours with student swipe card access. From 29 May to 18 June the Union Read more...

Previous Results
Next Results

SHOW: