Posted 12:00pm Saturday 8th October 2016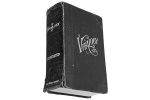 This powerful treatment contributes to the removal of disease, and inducing activity of the vessels of the skin. It is recommended in severe colds, pleurisy, rheumatism, diarrhea, dysentery, feverish and inflammatory attacks, etc. The patient is to be in a night-shirt or other clothing, to be Read more...
Posted 11:55am Saturday 24th September 2016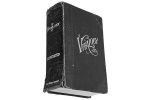 After we have lived 75 years it is perfectly reasonable to add another 75 years in reasonable health and spirits. How to live a century and over is briefly told in the following paragraphs: Eminent scientists assert that man's body under favourable conditions may last 300 years or Read more...
Posted 1:27pm Saturday 17th September 2016
It may be laid down as a fundamental fact that the real influence of the parents over their child begins a year or more before its birth. To bring a child into this world thoughtlessly is a crime first against that child and second against society. The parents', and more especially the Read more...
Posted 12:16pm Saturday 10th September 2016
Young men and women living in shared accommodation at Otago University must exercise constant vigilance for signs of the most terrible vice of self pollution. Alerting authorities to the evil indulgences of a friend may save his future and his life. The following article on self-abuse Read more...
Posted 12:10pm Sunday 4th September 2016
There are various names given to the unnatural and degrading vice of producing venereal excitement by the hand, or other means, generally resulting in a discharge of semen in the male and a corresponding emission in the female. Unfortunately, it is a vice by no means uncommon among the youth of both Read more...
Posted 12:56pm Sunday 21st August 2016
Married persons should adopt more generally the rule of sleeping in separate rooms, or at least in separate beds, as is the almost universal custom in Germany and Holland. This rule being adopted, several very important advantages would result in regard to health and comfort. Opportunity Read more...
Posted 1:48pm Sunday 7th August 2016
I hear some young adults returning to their studies at Otago University have been indulging not in the pleasure of learning from their betters, but instead in the despicable vice of inebriation. The so-called "Re-O Week" is a magnet for degenerates which respectable young men and women Read more...
Posted 12:59pm Sunday 31st July 2016
Blotches on the face—flesh-worms—eruptions on the face. These are common names of frequent eruptions, consisting of small pimples, often containing matter, occurring chiefly on the face. The curing of facial eruptions can be seen as a measure of health rather than a vanity, as putrid Read more...
Posted 12:09pm Sunday 24th July 2016
Men of science moved on from a the superstitions of the past, when monthly bleeding in females was believed to be punishment from God for Women's original sin. Though repugnant, menstruation is a natural function of the uterus in women of childbearing age. The delicacy of the Read more...
Posted 12:31pm Sunday 17th July 2016
Last week I gave a warning to the young ladies of Otago University of men who appear decent on the outside, but inside have an evil spirit visible only through the back of the eye by a keen and knowledgeable observer. Alas, avoiding degenerate women can prove more difficult even than this. Read more...
Showing results 1 - 10 of 11

Previous Results
Next Results

Prof's Wood & Ruddock
Contributor