Posted 1:38pm Sunday 23rd April 2017 by Critic
Rating: 5/5 Reviewer: Vin Dali The Fate of the Furious is a surrealist masterpiece. Auteur F. Gary Gray subtly plays on the inherent absurdity of reality, presenting us with characters and scenes completely removed from our conception of the 'real world'. Instead the characters Read more...
Posted 1:42pm Sunday 23rd April 2017 by Critic
Rating: ???/5 Reviewer: Dog I went into this movie as a longstanding fan of the franchise. I knew beforehand it was going to be a departure from the tone and structure of the previous films and was pretty excited to see where this would take the series. Nowhere good, it turns out. This Read more...
Posted 1:44pm Sunday 23rd April 2017 by Critic
Rating: 1 crashed car Reviewer: Michelle Rodriguez I left work and went to my car, only to find a man standing by it. He was old, like 70 years old. He had his back to me, and he was wearing a skirt that was so short I could see his entire bum. "What are you doing?" I Read more...
Posted 1:53pm Sunday 23rd April 2017 by Monique Hodgkinson
Here in Dunedin we're pretty darn lucky. We've got an abundance of stunning wildlife perched right on our doorstep - the albatrosses, seals and penguins on the coast, the botanic gardens right by campus, and gorgeous countryside only a short drive away. The native birdlife is something Read more...
Posted 2:16pm Sunday 23rd April 2017 by Liani Baylis
Picture this—It's a bleak Sunday Morning. You wake up in a haze and get a sober look at the absolute babe you've pulled at Mac's the night before. Determined to impress the fine lass, you set on whipping up the breakfast of champions before this one wakes up Read more...
Posted 12:56pm Sunday 23rd April 2017 by Ihlara McIndoe
The Dunedin City Choir alongside the Dunedin Symphony Orchestra gave a stunning performance of Gorecki's Totus Tuus and Karl Jenkins's The Armed Man, on Saturday 1st April, earning themselves a standing ovation. The opening work of the concert, Totus Tuus, provided challenges Read more...
Posted 2:20pm Sunday 23rd April 2017 by Brandon Johnstone
Canada-based developer BioWare has leapt from strength to strength over the last couple of decades, building the beloved franchises Baldur's Gate, Dragon Age and Mass Effect around teams of likeable, fleshed-out characters. In the process, BioWare has earned an uncommonly dedicated, diverse Read more...
Posted 1:05pm Sunday 23rd April 2017 by Bianca Prujean
If I Can't Handle Me At My Best, You Don't Deserve You At Your Worst —Helena Celle Glasgow-based hardware synth artist Helena Celle, aka Kay Logan, cited music as a "guiding light" when facing challenges related to LGBT homelessness. Regardless of whether or not it Read more...
Posted 1:14pm Sunday 23rd April 2017 by Jessica Thompson Carr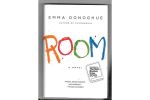 Winner of awards like the Commonwealth Writers' Prize, and based on the infamous Josef Fritzl case of 2008, Room, by Emma Donoghue, captures everyone's worst nightmare from a decidedly fresh perspective. Told through the eyes of five-year-old Jack, who was born and raised in a Read more...
Posted 1:24pm Sunday 23rd April 2017 by Critic
Rating: 1.5/5 Reviewer: Dick Swiveller The eighth installment of the seemingly perpetual Fast and Furious franchise is now in cinemas across the world, smashing global box office records for an opening weekend, raking in an estimated $761 million. I don't care how many people go to see Read more...
Showing results 1 - 10 of 519

Previous Results
Next Results

TAGGED ITEMS
Showing items with the tag:
culture