Posted 2:30pm Sunday 19th March 2017 by Jessica Thompson
"Having a sister or a friend is like sitting at night in a lighted house. Those outside can watch you if they want, but you need not see them." Following the lives of Ruthie, the narrator, and her young sister Lucille in the fictional town of Fingerbone, Idaho, Housekeeping by Read more...
Posted 2:55pm Sunday 19th March 2017 by Charlie O'Mannin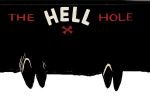 One day the moths became people. Sheds and undergrowth and houses were suddenly jammed with limbs and heads and bodies. Cocoons popped, disgorging viscous fluid filled with half formed ears and teeth. Dusty corpses filled the windowsills, blocking out the light like mummified curtains. Many Read more...
Posted 1:55pm Sunday 19th March 2017 by Laura Starling
Rating: 4/5 Claire Duncan (Liv Hewson) is a fangirl. The 20-year-old college student is obsessed with K-drama (Korean drama TV shows). She knows all the ins and outs of the genre, and hangs excitedly on every line, cliffhanger and dramatic turn the shows throw her way. Stuck between work and Read more...
Posted 2:02pm Sunday 19th March 2017 by George Hellriegel
Rating: 4.5/5 Based on the bestselling novel by Lianne Moriarty, Big Little Lies showcases a star-studded cast, including Reese Witherspoon, Nicole Kidman, Shailene Woodley, Alexander Skarsgard and Laura Dern. The characters are placed in a perfect world of seaside mansions and upper-middle-class Read more...
Posted 2:07pm Sunday 19th March 2017 by Shaun Brinsdon
Rating: 2/5 Alone in Berlin is based the true story of Otto and Elise Hampel (named Otto and Elise Quangel in the film) who, after their son dies in 1940 while fighting in WW2, silently protest by writing postcards criticizing Hitler and the Nazi regime and urging others to protest against it. Read more...
Posted 2:11pm Sunday 19th March 2017 by Saskia Bunce-Rath
Rating: 5/5 The OA. Wow. What a divisive show. If you read the reviews online they oscillate wildly between people who think it's the worst show since Lost, and people who've spent hours drawing diagrams and probably gesticulating wildly about how great it is. I went into this show Read more...
Posted 2:17pm Sunday 19th March 2017 by Ihlara McIndoe
The freshly re-carpeted floors, brand new acoustic panelling, and music stands neatly aligned across the stage are certainly a dramatic change to the décor of the recently refurbished Monkey Bar, and new home of the Dunedin Symphony Orchestra. No longer will thumping bass and drunken laughter Read more...
Posted 2:23pm Sunday 19th March 2017 by Monique Hodgkinson
Making my way downtown, walking fast, faces pass and I—glimpse what seems to be the nest of a giant bird? Currently on display on Moray Place is A nest in town by Motoko Watanabe; a mass of crumpled folded sheets and dense brown foliage packed behind the rear window of the Dunedin Public Art Read more...
Posted 1:57pm Sunday 12th March 2017 by Chris Lam
Rating: 2.5/5 For thirteen hours, I have watched four cosmopolitan titans of men slide through the air like greasy hamburgers. Ignis clicks his gloved fingers and a meal of bacon and eggs materialises. He sits silently as Noctis picks at it with a fork. Prompto proceeds to writhe on the ground. Read more...
Posted 2:06pm Sunday 12th March 2017 by Kirsten Garcia
My SO repeatedly went out for takeaway over the summer break when he was too tired to cook from work. The ridiculous thing is that every time he would get exactly the same thing, from the same place: Sweet and Sour Pork. Seriously, the restaurant probably knows it's him by his voice when he Read more...
Showing results 1 - 10 of 473

Previous Results
Next Results

TAGGED ITEMS
Showing items with the tag:
culture