Posted 2:42pm Sunday 19th March 2017 by Radhika Raghav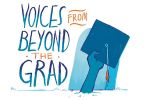 "What! Satyajit Ray in Dunedin!" was my reaction when Prof. Radner, my thesis advisor, told me about a film society that was screening three restored versions of Ray's films. I was new to Dunedin and the first couple of months in the city, on a philosophical level, offered me a Read more...
Posted 3:00pm Sunday 19th March 2017 by Student Support
Our bastard landlord from last year chucked out all our stored furniture, even though the new tenants had said it was sweet with them. We didn't even leave it in the house but had made a massive effort and put it all really neatly in the shed outside. When we came back to get it the week Read more...
Posted 3:04pm Sunday 19th March 2017 by Lovebirds
Each week, we lure two singletons to The Captain Cook Hotel, give them food and drink, then wait for their reports to arrive in our inbox. If this sounds like you, email critic@critic.co.nz. But be warned--if you dine on the free food and dash without sending us a writeup, a Critic writer will Read more...
Posted 11:11am Sunday 19th March 2017 by Charlie OíMannin
ODT Watch has been contacted by humans (unusual for us) asking whether we doctor the ODT's headlines to make them funnier. We would like to formally deny this slander. The ODT is funny enough without having to change a thing. Case in point: What followed was a whimsical tale of an Read more...
Posted 2:36pm Sunday 19th March 2017 by Danni Pintacasi
Dunedin. Population: 127,500. Number of university students: 20,000. It's fair to say that students make up a sizable chunk of the Dunedin population. The University brings in young adults from near and far, and with them their money. Let's face it; McDonalds wouldn't nearly be as Read more...
Posted 2:31pm Sunday 12th March 2017 by Terina Raureti
Kia Ora whānau! Ko Terina Raureti tōku ingoa, ko Ngāti Raukawa tōku iwi, nō Otaki ahau. I started my postgrad journey last year when I discovered my passion in Māori Physical Education and Health and working within our Māori communities. To be honest, when I Read more...
Posted 2:37pm Sunday 12th March 2017 by Wee Doubt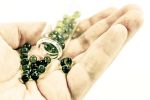 A placebo is anything that seems to be a "real" medical treatment, but isn't. It could be a pill, a shot, a spell, a potion; anything a person is told will make them feel better. What all placebos have in common is that they do not contain an active substance that demonstrably Read more...
Posted 2:45pm Sunday 12th March 2017 by Swilliam Shakesbeer
Diesel is a foul, horrific, gross, horrendous, revolting, evil, nasty, blasphemous, putrid offense to the senses and all sense of moral righteousness. Whoever invented it has done more damage to New Zealand than the Christchurch Earthquake and Max Key's musical career combined. It's no Read more...
Posted 2:48pm Sunday 12th March 2017 by Danni Pintacasi
This is a controversial statement to make at a university. For a long time I saw education as a human right, something that should be universally accessible to all those seeking it. Sure, it might be a drag on the taxpayer, but investing in educating a population helps keeps the populous politicians Read more...
Posted 3:01pm Sunday 12th March 2017 by Student Support
Stuck with flatties! I'm a second-year student and it's my first time flatting. I'm flatting with people from my hall from first-year but I actually fucking hate their guts. They have parties at my house and don't invite me. I've signed a full-year Read more...
Showing results 1 - 10 of 325

Previous Results
Next Results

TAGGED ITEMS
Showing items with the tag:
columns