Posted 2:11pm Sunday 21st May 2017 by Swilliam Shakesbeer
According to the nice lady at Leith Liquor, we're getting into the colder months and whisky can make a great winter warmer. So I took her advice and bought the cheapest bottle in the store. Burn Mackenzie is a great winter warmer in the same way that a house fire is a great way to heat your Read more...
Posted 2:16pm Sunday 21st May 2017 by Student Support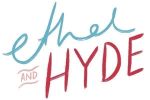 Dear Ethel & Hyde I've been having some flatting trouble. At first, I thought maybe I was overreacting, or that the stress of university was just hitting me a little bit hard. Then I started to keep track of things that were happening, and realised it wasn't all in my head. One of Read more...
Posted 2:27pm Sunday 21st May 2017 by Lovebirds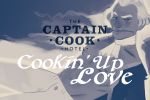 Each week, we lure two singletons to The Captain Cook Hotel, give them food and drink, then wait for their reports to arrive in our inbox. If this sounds like you, email critic@critic.co.nz. But be warned--if you dine on the free food and dash without sending us a writeup, a Critic writer will Read more...
Posted 2:34pm Sunday 21st May 2017 by Mel Ansell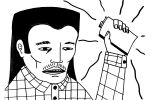 Illustrations by Axel Graham-Wiggins A 600-leg creature hulked with its head in Refuel, trying to get warm. Its many protuberances waved drunkenly. We had planned to arrive early to Pint Night, but, after I found my shoes and my flatmate Selena found her ID, it was 9:15pm. One obligatory, but Read more...
Posted 1:54pm Sunday 21st May 2017 by Critic
HOME Before I met my love, I could not picture myself farting In front of someone I also fucked. Brighid Morgan FOR RENT renting - a room with a view - room for one room to sleep but two slept then not slept to make three to make sure no one slept. J.D.R.B.D Read more...
Posted 2:20pm Sunday 21st May 2017 by Beth Salisbury
I have worked at Dunedin's famous Cadbury Factory for four years and it has been a blast. Cheap chocolate has its benefits on a squally Dunedin day, and I'm sad to see this job go. The people here have been great comrades and we have had many a laugh over the years. However, as I walk Read more...
Posted 1:47pm Sunday 21st May 2017 by David Clark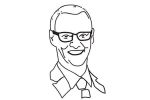 I'm proud of New Zealand's history of educational achievement. Despite falling a few ranks in recent years, we still score well by international standards. And many of us have taken up the opportunities of further education. Our slide down the rankings shows why we cannot take our Read more...
Posted 2:39pm Sunday 21st May 2017 by Prof's Wood & Ruddock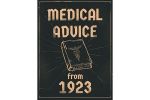 Gum-Boil (Abscessus Alveolaris) This is a small abscess commencing in the socket of a tooth and bursting through the gum or even through the cheek. A cold may excite inflammation of the covering of the teeth, the diseased products of which are thus discharged. It may burst in the mouth, or even Read more...
Posted 1:50pm Sunday 21st May 2017 by Joe Higham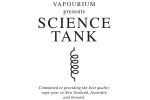 In just the last few days, scientists used a 3D-printer to print artificial ovaries, implanted them into a mouse who subsequently gave birth to some young pups. It got me thinking: if you can print functioning ovaries for a mouse, what else can you do with a 3D printer? In recent weeks Read more...
Posted 2:06pm Sunday 21st May 2017 by Critic
Day of the Day It's a special week of special days. Here's what's worth celebrating this week: Monday 22 May – Sherlock Holmes Day, Accounting Day and Goth Day. Never have three such concepts come together. Get out the eyeliner, the Netflix, and your tax returns Read more...
Showing results 1 - 10 of 401

Previous Results
Next Results

TAGGED ITEMS
Showing items with the tag:
columns