Posted 11:43am Sunday 28th May 2017 by David Clark
As a former Treasury analyst and someone with parents who have run their own businesses, I am sometimes asked how it came to pass that I stand with Labour. The answer is simple, but it requires a little unpacking. I believe in a shared prosperity. Everyone should share the benefits of a growing Read more...
Posted 2:06pm Sunday 28th May 2017 by Fanny Clive-Trevor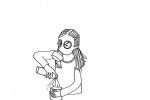 Nicole had recovered from her attack. The deodorant, once rinsed from her eyes and throat, didn't seem to have done permanent damage. Her vision had been blurry for a couple of days, and her breathing tight, but now she was ok. Ok, except that she could not get the smell out of her room Read more...
Posted 2:12pm Sunday 28th May 2017 by Prof's Wood & Ruddock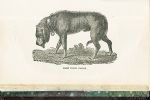 This is a disease resulting from the bite of a rabid dog, or from its licking an abraded portion of the skin, the chief characteristics of which are severe constriction about the throat; spasmodic action of the diaphragm; a peculiar difficulty of swallowing and consequent dread of fluids; anxiety Read more...
Posted 2:19pm Sunday 28th May 2017 by Lovebirds
Each week, we lure two singletons to The Captain Cook Hotel, give them food and drink, then wait for their reports to arrive in our inbox. If this sounds like you, email critic@critic.co.nz. But be warned--if you dine on the free food and dash without sending us a writeup, a Critic writer will Read more...
Posted 11:28am Sunday 28th May 2017 by Charlie O'Mannin
To start this week, the ODT has discovered someone with superhuman powers. Of course, personally I prefer CEOs who remain firmly in the past, or, better yet, just sit and stare into space with profundity, and maybe a little drool. Next, some people have had a rather unfortunate Read more...
Posted 1:43pm Sunday 28th May 2017 by Student Support
Dear Ethel and Hyde I can see my breath in my room and all my clothes and bedding feel damp. I am 'not allowed' to use a heater because we all agreed to that at the start of the year. I've changed my mind, but don't want to cause a fight. Please Read more...
Posted 1:40pm Sunday 28th May 2017 by Swilliam Shakesbeer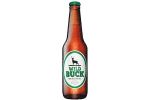 Wild Buck is beer from the good old days, when men were men, a spade was a spade, and it was possible to buy property in Auckland. There's a genuine argument to be made that Wild Buck was specifically designed to be the most scullable beer in the country. Understanding the brewing Read more...
Posted 1:51pm Sunday 28th May 2017 by Wee Doubt
By looking at a person's hair you can make assumptions about their age, ethnicity, gender, occupation, political views, their taste in music, income, lifestyle, religion, health, and sexuality. All from something that makes you want to puke if you find it in your meal. Hair matters. Read more...
Posted 1:54pm Sunday 28th May 2017 by Charlie O'Mannin
His wispy fingers fiddle with his penis flicking, scraping, brushing, bursting into imaginary mates with a phantom orgasm. He clambers around his simple platform and ropes. His enclosure is the kindergarten of children looking in. Their breath pearls the glass. I question the Read more...
Posted 2:01pm Sunday 28th May 2017 by Critic
This week we welcome a chilly start to International Mud Month – with the rain we are having as I write this, I don't doubt it will live up to its name. Monday 29 May This must be my favourite day of the year: Put A Pillow On Your Fridge Day. Not only is it perfectly Read more...
Showing results 1 - 10 of 411

Previous Results
Next Results

TAGGED ITEMS
Showing items with the tag:
columns