Posted 12:56pm Sunday 23rd April 2017
The Dunedin City Choir alongside the Dunedin Symphony Orchestra gave a stunning performance of Gorecki's Totus Tuus and Karl Jenkins's The Armed Man, on Saturday 1st April, earning themselves a standing ovation. The opening work of the concert, Totus Tuus, provided challenges Read more...
Posted 2:17pm Sunday 19th March 2017
The freshly re-carpeted floors, brand new acoustic panelling, and music stands neatly aligned across the stage are certainly a dramatic change to the décor of the recently refurbished Monkey Bar, and new home of the Dunedin Symphony Orchestra. No longer will thumping bass and drunken laughter Read more...
Posted 12:32pm Saturday 8th October 2016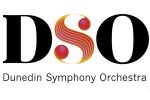 When an audience with a mean age of seventy energetically jump out of their seats in enthusiastic applause at the end of a work, you know it's been a good performance. Associate Professor of Music, Anthony Ritchie's composition Gallipoli to the Somme traces the journey of Dunedinite Read more...
Posted 2:09pm Saturday 17th September 2016
With a full house last Saturday, the Dunedin Symphony Orchestra, under the baton of Nicholas Braithwaite and featuring the virtuosity of pianist Michael Houstoun, performed a spectacular concert of Jack Speirs' Fanfare; Beethoven's Leonora Overture No. 3; Bartok's Piano Concerto Read more...
Showing results 1 - 4 of 4
Ihlara McIndoe
Contributor