Posted 5:59pm Sunday 7th October 2012
A proposed refurbishment of the 116 year old Dunedin Prison will provide the opportunity for people to see the inside of a cell without having to be arrested. The former prison was bought by the Dunedin Charitable Trust in June for a mere $20,000. The prison was last home to criminals in 2007 Read more...
Posted 5:01pm Sunday 30th September 2012
The increasing use of synthetic cannabis is being cited as a reason for the rising number of assaults on mental health workers. In the first seven months of the year there were 131 reported assaults on Otago Southern District Health Board mental health services staff, a rise of 37% on the same Read more...
Posted 4:25pm Sunday 23rd September 2012
Figures released by the Real Estate Institute of New Zealand show that over the last year Dunedin house prices have seen the largest fall of all major cities in the country. In August 2011 the median house price in Dunedin was $260,000. As of August 2012, a significant $20,000 has been knocked Read more...
Posted 4:57pm Sunday 16th September 2012
A series of tertiary league tables released by the Tertiary Education Commission place the University of Otago first in two out of four performance areas. The study was conducted to reveal how taxpayer-subsidised students in New Zealand are performing in tertiary study. The four performance areas Read more...
Posted 4:03pm Sunday 9th September 2012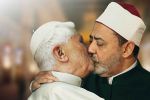 The ninth annual open Peace Lecture was held last week in the St David Lecture Theatre. Israeli Rabbi Adi Cohen, who is part of the Wellington Progressive Jewish Congregation, delivered the lecture, entitled "Words, Concepts, Deeds. Peace as a way of living". The lecture was organised by the Read more...
Posted 5:17pm Sunday 2nd September 2012
On Friday August 24 a large contingent of boy racers took to the roads surrounding Dunedin. There were a reported 1000 "hooligans" in 400 cars participating in Dunedin's "Big Cruise". While many claimed that the event would be an opportunity for young car enthusiasts to show that they are merely Read more...
Posted 5:14pm Sunday 12th August 2012
Students have earned $780,735 more through the Student Job Search scheme in the last 12 months than in the previous 12-month period. Figures released earlier this week show that students earned $3,785,938 through SJS for the 12 months to August, which is 26% higher than the $3,005,203 earned in Read more...
Posted 4:49pm Sunday 5th August 2012
Academic support for students on ACC is set to change significantly. Spokespeople for the government-run accident compensation scheme have stated that the $6 million budgeted annually for children and young people who require assistance to participate in education could be better targeted to Read more...
Posted 2:15pm Sunday 29th July 2012
They are one of those quintessential creatures that people just love, aren't they. Dolphins fill crappy children's movies, decorate our toilet paper, and are used by the New Zealand tourism industry to attract tourists who pay up to $200 for a chance to dive into our icy waters and hopefully swim Read more...
Posted 2:15pm Sunday 29th July 2012
An increasing number of people have been affected by the spread of the influenza strain known as H3N2. While the name of the virus sounds similar to that of Star Wars' R2D2, those afflicted will feel as though they've crash-landed on the Ice Planet Hoth. Christchurch has been hit hardest by the Read more...
Showing results 1 - 10 of 20

Previous Results
Next Results

Margot Taylor
News Intern