Posted 6:30pm Sunday 24th March 2013
One way or another, the world is doomed. Josie Adams got apocalyptic and assessed the most likely causes of the Earth's inevitable demise, from the Robot Revolution to catastrophic climate change. In the past, our planet has had mass extinctions (dinosaurs R.I.P.), And it could just be a matter Read more...
Posted 5:59pm Sunday 7th October 2012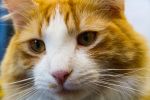 The year is coming to an end, and so is the career of one of the country's foremost stars in student journalism: Howie Staples. During his illustrious career at Critic, which spanned a single year, Howie had his own column, graced the cover, recovered from a narcotics addiction, fooled some into Read more...
Posted 4:25pm Sunday 23rd September 2012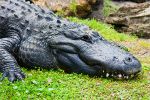 There is a strange and terrifying underbelly to Edinburgh's progeny that we are only just discovering. This week, in news from Dunedin FL, we reveal the insider's scoop on the alligator attacks that have been terrorising the city. Like its Celtic namesake, the alleys of the city have become a Read more...
Posted 4:57pm Sunday 16th September 2012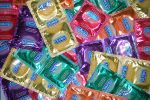 Results are in from a 2009 University of Otago Department of Preventative and Social Medicine survey which questioned nearly 3000 17 – 26 year old university students across New Zealand about their sexual practices. With no update in national sexual health and behaviour data for over 20 years, Read more...
Posted 4:03pm Sunday 9th September 2012
On Saturday September 1 Dunedin's second annual Slutwalk hit the streets. Beginning outside the Dental School, the marchers progressed along George Street to the Octagon, where they were addressed by speakers on the topics of slut-shaming and victim-blaming. The "Slutwalk" movement began last Read more...
Posted 5:17pm Sunday 2nd September 2012
On 18 August student anti-climate change group Generation Zero was brutally suppressed by The Man in response to their latest publicity stunt, a "bus" of recycled cardboard containing some of the organisation's members, which travelled around Dunedin calling for the Government to invest in smart Read more...
Posted 4:26pm Sunday 19th August 2012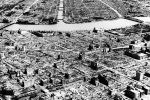 On Friday the 10th, Dunedin was honoured to play host to two survivors of the infamous Hiroshima bombing. Shigeko Niimoto Sasamori, 80, and Michimasa Hirata, 77, were children – thirteen and nine, respectively – when the U.S. dropped the atomic bomb "Little Boy" onto the Japanese city Hiroshima on Read more...
Posted 4:49pm Sunday 5th August 2012
On July 24, the DCC voted 7-6 to join the call for a moratorium on fracking, making it the fifth local authority to do so. Following the decision, the ODT reported a "fracture" in the relationship between Mayor Dave Cull and his Council and Dunedin-based National MP Michael Woodhouse, which on Read more...
Posted 2:15pm Sunday 29th July 2012
With the University's new Alcohol Implementation Group (AIG) aiming to rid the streets of shameful Scarfie inebriation, it was only a matter of time before rumours began to abound regarding their nefarious plotting. Professor Jennie Connor, chairwoman of the AIG, has publicly stated that the board Read more...
Posted 10:46am Sunday 22nd July 2012
University of Otago lecturers Doctor Rhiannon Braund, Associate Professor Steve Dawson, and Associate Professor Anthony Robins have won the three annual University Teaching Awards awarded by Otago. These awards recognise an "outstanding ability to teach", and are generally awarded to those willing Read more...
Showing results 1 - 10 of 24

Previous Results
Next Results

Josie Adams
Contributor