Posted 5:14pm Sunday 12th August 2012
ODT's resident journalist extraordinaire Dave C had a couple of days off last week, which meant less shit chat to tear apart. He was back on Wednesday however with some existential musings Why indeed Dave; why indeed? Meanwhile in Lawrence, there was a crisis of Read more...
Posted 4:49pm Sunday 5th August 2012
Peter Dunne is working on drug legislation, which the ODT has reported on with its usual hilarity: Conversely, it missed a prime pun opportunity with its coverage of the woman who was hit by a car on Moray Place: They failed to report that she was "bowled over" with emotional support Read more...
Posted 2:15pm Sunday 29th July 2012
Dave Cannan's "The Wash" documents the daily non-events of Dunedin's mediocre affairs, or "phenomena" as Cannan would say. This week, a thrilling mystery: A member of the public spotted a picture saying "Joe loves Jill": I think they're lesbians, Dave. Dave also had some exceptional pun Read more...
Posted 10:46am Sunday 22nd July 2012
The ODT was all over drugs this week after the national statistics for a police drug haul were released. The student body can rest assured: This propensity resulted in a number of animals being admitted to a veterinary clinic after ingesting hash cookies, shrooms, and other tasty treats left Read more...
Posted 5:14pm Sunday 15th July 2012
It was a big week for the ongoing love affair between Critic and the ODT. For the first time, at least in living memory, Critic got mentioned on the front cover, followed up a story about our Newsweek cover on page three. And not only did they mention us, but we got the full ODT pun treatment. Read more...
Posted 5:13pm Sunday 8th July 2012
Don't worry – while you were away, the ODT was all over the critical issues affecting Dunedinites and those further afield. As ever, it delivered informative and insightful reporting. For instance, it was able to help Jenny from Brockville, who encountered dire trouble with her electric kettle. Read more...
Posted 8:39pm Sunday 3rd June 2012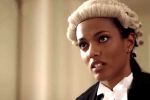 This week I'm talking about the plea of insanity – hopefully not for future reference. For legal purposes, insanity means either that a person was labouring under natural imbecility or disease of the mind at the time of the offence, or that they are unfit to stand trial. The defence is not limited Read more...
Posted 7:58pm Sunday 20th May 2012
Copyright exists by virtue of someone having authored or created a work. It exists in literary, dramatic, musical or artistic works, sound recordings, films, communication works and typographical arrangements of published editions. Copyright attaches automatically to all original works. You Read more...
Posted 12:51am Monday 7th May 2012
Drink driving. As with drugs and casual sex, many students have dabbled. Whether it is a morning-after stint or a blatant act of driving obliterated, drink driving is rife in New Zealand. This is particularly so in the Southern Region, where 16-24 year olds are over-represented compared with the Read more...
Posted 5:04pm Sunday 22nd April 2012
The scarfie flat is a rite of passage for Otago students. Fraught with mould, colder inside than out, and bathrooms laden with more E Coli than a Chinese food outlet, we've all seen and experienced some shockers. But below-par living conditions form only part of the wondrous composite: Seemingly Read more...
Showing results 1 - 10 of 13

Previous Results
Next Results

Alice O'Connell
Columnist