Posted 4:25pm Sunday 23rd September 2012
"Here's the difference between boys and girls: boys fuck things up, girls are fucked up." - Louis C.K. Everybody knows there are a few fundamental differences between boys and girls. But what might seem like minor anatomical dissimilarities can become a monumental chasm in the bedroom. Lauren Read more...
Posted 4:03pm Sunday 9th September 2012
I know what you're thinking – not another article about the Treaty of Waitangi and race relations in New Zealand. Bring back the blind date lesbian sex! The only people who even have to deal with Treaty stuff are law students and people who study it, right? Wrong. As New Zealanders, we enjoy the Read more...
Posted 4:49pm Sunday 5th August 2012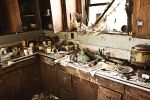 It's that time of year again – every knock at the door is another group of students hoping to look around "really quick" to see what is up for grabs. Going flatting is a rite of passage for students, signifying a new independence away from parents or the swipe card-dominated 10pm Quiet Time of hall Read more...
Posted 5:14pm Sunday 15th July 2012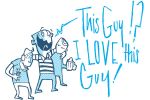 On any given night of the week scarfies and their friends go out to play, and nine times out of ten their sport of choice is drinking. Getting booze is easy, and getting drunk is even easier. But why does alcohol make us feel so good (and then oh-so-bad)? And what is it actually doing to Read more...
Posted 7:58pm Sunday 20th May 2012
We're all familiar with the rhythmic reggae dub that has sound-tracked many a Kiwi summer, known as The Black Seeds. It's been four years since their last album and their latest release – Dust and Dirt – is a wee bit different while still being completely the same. With a slight emphasis shift Read more...
Posted 7:58pm Sunday 20th May 2012
It's not easy being a musician. An artist. There's constant pressure – to write new songs, record, release an album, tour (and tour well) and just be an all-round GC. And there's even more pressure if you're a musician in New Zealand; the music industry just isn't that big. New Zealand Music Read more...
Posted 12:51am Monday 7th May 2012
"Fat beats, dirty bass lines, rap vocals and melodic vocal lines too. And I put it all together with loops. I'm multi genre." Ben Stanford's description of his sound sums it up in a few short adjectives; he has something for everyone. The DJ better known as Dub FX's unique style started off as a Read more...
Posted 12:51am Monday 7th May 2012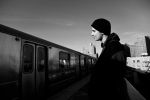 New Zealand Music Month is upon us and Isaac and I thought it was about time we made some predictions. We've compiled a wee list of some New Zealand artists/bands we think are going to make it big in 2012 (whether nationally or internationally), and if you haven't heard of them already, you will Read more...
Posted 5:21pm Sunday 29th April 2012
After their gig with David Dallas and P-Money at O-Week, Home Brew have been busy recording and preparing their new album, Home Brew, touted as a debut double album conceptualised by the balance of life's extremities. Released on May 4, it has two sides, one "dark" and the other "light", and is Read more...
Posted 5:04pm Sunday 22nd April 2012
Dunedin's own Girl in Stilettos is in town next week and playing at Sammy's on her national tour. Annah Mac will perform on April 28 as part of the tour to promote her single, as well as her album released in September last year. I caught up with her to find out all about her bowls skills, and how Read more...
Showing results 1 - 10 of 16

Previous Results
Next Results

Lauren Wootton
Feature Writer