Posted 5:59pm Sunday 7th October 2012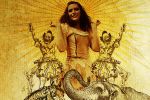 Get a bunch of 30 overly dramatic, scheming theatre students together and tell them to create a show that uses a stage in new and innovative way. Ready, set, go – you've got Voyager. Tell them they can take any idea, any theme, any over-the-top, ridiculously outlandish, and extravagantly impossible Read more...
Posted 5:01pm Sunday 30th September 2012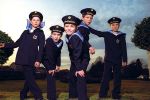 I think we often forget, or rather overlook, the privilege of living in a culturally assimilated city like Dunedin. We always have a production on somewhere, be it professional or student-led, so if we feel like it we can take the evening off to enjoy a show. We are also lucky enough to have a Read more...
Posted 4:25pm Sunday 23rd September 2012
What a week! Art exhibitions in the Link and free coffee out on the lawn – aah, what a cultured University we all attend. In sticking with the 24-hour time frame, it's hardly a panic to find something to write about for this issue, as dear old Allen hall will always have something for us there. Read more...
Posted 4:57pm Sunday 16th September 2012
The latest Stage South reading to grace the Fortune Theatre Studio stage is Hero, directed by Erica Newlands. A haunting and beautiful play by Arun Subrmaniam, a New Zealand playwright, Hero takes us on a journey to Malaysia, where the first political assassination took place. Patrick Davies Read more...
Posted 4:03pm Sunday 9th September 2012
Directed by Lara Macgregor | Written by Gerald Sibleyras | Translated by Tom Stoppard | Featuring Peter Hayden, Geoffrey Heath and Simon O'Connor The Fortune Theatre does a fantastic job of balancing out the programming for its seasons, making sure there's something for everyone, and this Read more...
Posted 5:17pm Sunday 2nd September 2012
Last week the Royal New Zealand Ballet graced our town with their TOWER Season of Cinderella, a classic story brought to life by a talented and delightful company. The creative spin on the timeless rags-to-riches love story brought a breath of fresh air to the Regent stage. Every aspect of the Read more...
Posted 4:26pm Sunday 19th August 2012
In the past few years, Allen Hall Theatre has made a name for itself in the verbatim theatre world. Hilary Halba and Stuart Young have championed this contemporary theatre form in Otago, recently showcasing a trilogy of incredibly touching works: Gathered in Confidence, Hush, and Be | Longing. This Read more...
Posted 4:49pm Sunday 5th August 2012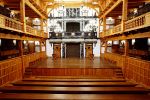 After 11 long years of "The Really Authentic Gilbert and Sullivan Performance Trust" presenting the famous works in Dunedin, they are winding things up with the big finale work The Grand Duke. W S Gilbert and Arthur Sullivan began writing their comedic operas in the late nineteenth century, and Read more...
Posted 2:15pm Sunday 29th July 2012
"The constraints of the theatre are only limited to your creativity… and your lack of budget." Hitting the stage this week at Allen Hall Theatre is Travis Kooky and the One Problem, an original work by Rosie Howells, a second-year student at Otago who is becoming renowned around campus for her Read more...
Posted 5:14pm Sunday 15th July 2012
Dunedin seems to have this great ability to hide wee treasures all throughout the city, with only the locals being in the know. From beaches to shops, you all know a nice secluded spot concealed from the world. On London Street, tucked up in a beautiful garden, is the Globe Theatre, one of these Read more...
Showing results 1 - 10 of 29

Previous Results
Next Results

Bronwyn Wallace
Theatre Editor