Archive
Posted 12:36pm Sunday 28th May 2017 by Sam Fraser-Baxter
The tank emits a soft, violet glow. The room's lights are off and the door locked. I undress, shower and step inside. I pull the lid down behind me and press a large button on the inside wall of the tank. The pinkish hue fades to darkness. I slowly lie down in the tank's warm, Read more...
Posted 12:26pm Sunday 28th May 2017 by Carl Marks
Every week I piss away ten hours of my life working at a supermarket, in order to afford enough alcohol to numb the pain of working at a supermarket. It's a vicious cycle. And every bovine tête-à-tête with a customer leaves me that much closer to throwing in the towel, and Read more...
Posted 12:09pm Sunday 28th May 2017 by Mel Ansell
Remember dial-up? The thrum of Windows 95 booting up, a message box announcing the arduous process of connecting to the web. The dial-up constipatedly moaning as though linking to the internet required some sort of physical effort. Impatiently, you waited for the dots to stop zooming between your Read more...
Posted 2:34pm Sunday 21st May 2017 by Mel Ansell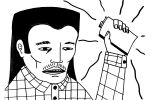 Illustrations by Axel Graham-Wiggins A 600-leg creature hulked with its head in Refuel, trying to get warm. Its many protuberances waved drunkenly. We had planned to arrive early to Pint Night, but, after I found my shoes and my flatmate Selena found her ID, it was 9:15pm. One obligatory, but Read more...
Posted 12:22pm Sunday 21st May 2017 by Joel McManus
If you're a fresher still learning the ropes and fumbling your way around North Dunedin, you may have heard the term "Red Card" being thrown around in conversation and had thoughts like 'what are they?', 'what do they look like?', and 'how can they Read more...
Posted 12:16pm Sunday 21st May 2017 by The Day Trippers
My co-worker and I decided to try microdosing LSD after reading on the internet that it makes you more productive, creative, energised, less anxious, and nicer to be around. We also heard from a friend of a friend who told us that microdosing on acid was the only thing that helped his chronic back Read more...
Posted 11:59am Sunday 21st May 2017 by Chelle Fitzgerald
When Sandoz chemist Dr Albert Hofmann was messing around synthesizing ergot derivative compounds in 1938, the seemingly unremarkable twenty-fifth compound he produced was unceremoniously stored among its siblings on a shelf for the next five years. On 16 April 1943, Dr Hofmann decided to Read more...
Posted 2:37pm Friday 19th May 2017 by Mel Ansell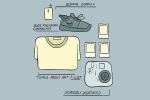 The modern world is a wonderful, wonderful place. Neoliberalism tells us if you work hard, you will inevitably be rewarded. In the past, you would have certainly been born a peasant and died a peasant. You once would have been rewarded for your hard work after death by singing the praises of God Read more...
Posted 2:28pm Sunday 14th May 2017 by Mat Clarkson
Trying to find that special someone can be a minefield. With every little word and gesture being analysed, not knowing what to say, and your self-doubt nagging at you, it can be tough. But I'm here to share a little advice – one tip that anyone can use in almost any conversation which Read more...
Posted 11:50am Sunday 14th May 2017 by Henessey Griffiths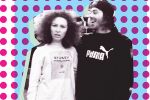 Do you ever have those moments in life where you revaluate everything up to a point, and wonder "why am I like this?". This is one of those moments. I paid $25 to meet Max Key, and he pulled my hair. Max Key is New Zealand's own Dennis the Menace and Richie Rich hybrid. As Read more...

Previous Results
Next Results

SHOW: