Archive
Posted 1:33pm Sunday 28th May 2017 by Lisa Blakie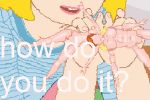 Sex in the majority of videogames is the worst. It's terrible. Why is it so awful? In God of War you button mash the controller and get rewarded with moaning. In the 1987 adventure game Leisure Suit Larry, your main aim is to try and make women have sex with you by being an undesirable sleaze. Read more...
Posted 1:19pm Sunday 28th May 2017 by Liani Baylis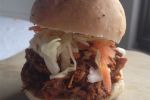 As you can probably judge by my previous articles, I eat meat quite rarely. When I do, I don't want to waste the occasion on something average - I want the full sock-blowing package. There are so many pulled pork recipes out there that, quite frankly, suck. This one will never disappoint Read more...
Posted 1:10pm Sunday 28th May 2017 by Monique Hodgkinson
Above image: Freefall, exhibition installation view, featuring Colin McCahon, The Wake, 1958; Ralph Hotere, And ye shall dwell in the land I gave your fathers and ye shall be my people and I will be your God. Ezekiel, 36. 28, 1983, image reproduction by permission of the Hotere Read more...
Posted 1:05pm Sunday 28th May 2017 by Laura Starling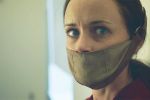 Rating: 4/5 Based on the Margaret Atwood novel of the same name, The Handmaid's Tale is a post-apocalyptic story of a patriarchal world. The first three episodes were released together and pack and powerful punch to the gut, with themes from the 1980s novel still resonating and relevant Read more...
Posted 1:02pm Sunday 28th May 2017 by Samuel Rillstone
Rating: 5/5 A Dog's Purpose is one of the most sentimental films I have seen in a while, for the pure and obvious fact that it contains dogs and dogs dying and living and just, doggos. Taking place from the 1950s to the present day, it follows a dog, narrated by the wonderful Josh Gad, who Read more...
Posted 12:54pm Sunday 28th May 2017 by Renee Barrance
Earlier this year in March, on a rainy Sunday afternoon and post a whirlwind weekend of incredible music happening in Dunedin, I saw Montreal-based composer and sound artist Sasha Ford perform her solo electronic project Blankets at None Gallery. Blankets had also played the night before Read more...
Posted 1:40pm Sunday 21st May 2017 by Jessica Thompson Carr
Read this book and you'll be put off meat for several weeks (not the worst thing in the world). Winner of the Man Booker International Prize and the Yi Sang Literary prize, this is Han Kang's first book to be published in English and I am oh so grateful for it. Written in three Read more...
Posted 1:36pm Sunday 21st May 2017 by Liani Baylis
You know those days when the thought of putting a bra on to go get snacks cripples your very existence? Today is one of those days. Good god Uber eats would go off in this town! Alas, we don't have it, nor does Countdown deliver one bag of kettle chips. No, we must venture out to get snacks or Read more...
Posted 1:25pm Sunday 21st May 2017 by Lisa Blakie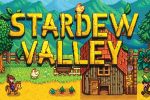 Stardew Valley was released in 2016 and was welcomed by the community with a hugely positive reception from both players and critics. It was another indie hit created by a small team of one dude and I was excited to experience what it had to offer. And it delivered on everything the community had Read more...
Posted 1:13pm Sunday 21st May 2017 by Critic
Dunedin transformed into Funedin this week for the opening night of the Capping Show, which Critic believes is the best one we've ever seen. If you've ever wanted to see a Nazi going through the letters of the alphabet while performing oral sex on a woman, you're in luck. A Read more...

Previous Results
Next Results

SHOW: