Archive
Posted 1:40pm Sunday 21st May 2017 by Jessica Thompson Carr
Read this book and you'll be put off meat for several weeks (not the worst thing in the world). Winner of the Man Booker International Prize and the Yi Sang Literary prize, this is Han Kang's first book to be published in English and I am oh so grateful for it. Written in three Read more...
Posted 1:36pm Sunday 21st May 2017 by Liani Baylis
You know those days when the thought of putting a bra on to go get snacks cripples your very existence? Today is one of those days. Good god Uber eats would go off in this town! Alas, we don't have it, nor does Countdown deliver one bag of kettle chips. No, we must venture out to get snacks or Read more...
Posted 1:25pm Sunday 21st May 2017 by Lisa Blakie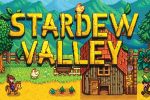 Stardew Valley was released in 2016 and was welcomed by the community with a hugely positive reception from both players and critics. It was another indie hit created by a small team of one dude and I was excited to experience what it had to offer. And it delivered on everything the community had Read more...
Posted 1:13pm Sunday 21st May 2017 by Critic
Dunedin transformed into Funedin this week for the opening night of the Capping Show, which Critic believes is the best one we've ever seen. If you've ever wanted to see a Nazi going through the letters of the alphabet while performing oral sex on a woman, you're in luck. A Read more...
Posted 1:11pm Sunday 21st May 2017 by Saskia Bunce-Rath
Rating: 3/5 I have… mixed feelings. On paper it all seems great, yet I quit watching after three episodes due to the immense second hand embarrassment I got. Chewing Gum is a British comedy that frankly discusses sexuality, with a diverse cast, set on an estate in England. It's Read more...
Posted 1:05pm Sunday 21st May 2017 by Laura Starling
Rating: 5/5 Get Out is a recent, somewhat controversial, horror film. Chris Washington (Daniel Kaluuya) is a young black photographer accompanying his new white girlfriend, Rose Armitage (Alison Williams), home to visit her parents. Early on Chris asks her if she had told her parents that he is Read more...
Posted 12:59pm Sunday 21st May 2017 by Monique Hodgkinson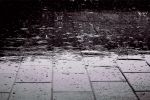 Cold weather getting you down? Check out these hidden gems around campus for some art and culture to warm you right up. De Beer Gallery Special Collections For our first pick you don't even have to leave the library! Head on over to Special Collections on the first floor, Read more...
Posted 12:54pm Sunday 21st May 2017 by Ihlara McIndoe
Kicking off the first of the 2017 Matinee series on the 29 April, Dunedin Symphony Orchestra's Basically Baroque concert was certainly a hit. So often it takes an orchestra a while to settle into Bach, but the Concerto for Violin and Oboe was precise and enthralling right from the get-go. Read more...
Posted 12:51pm Sunday 21st May 2017 by Bianca Prujean
It is 11 May 2017. Tomorrow, an epic lineup of electronic musicians will deliver their ambient, industrial, and techno beats to a dance-starved audience at Dunedin's artist run space, None Gallery. The lineup includes UK techno producer, Ansome, and sonic allies, Jaded Nineties Raver (J9R), Read more...
Posted 12:31pm Sunday 21st May 2017 by Bianca Prujean
There is something about the creative process that remains amorphous to me. As I write this, Dunedin is in the midst of DWRF 2017 (Dunedin Writers & Readers Festival), a week that is all about creative spirit and the power of the written word. I stand on the awkward eve of explaining to a room Read more...

Previous Results
Next Results

SHOW: