Archive
Posted 1:00pm Saturday 8th October 2016 by Kirsten Garcia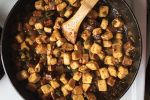 For all the vegans, if Quorn isn't already your friend, it will be. The Quorn pieces are the closest plant based product I have found that resembles the texture of chicken. There is also a "mince" product too, you can find them both in the frozen products aisle at your Read more...
Posted 12:55pm Saturday 8th October 2016 by Carolijn Guytonbeck
This Dunedin exhibition showcases some of the local artistic talent incorporating varied styles but all figurative in form. If you didn't manage to get to the show you can still easily access these artists if not directly via the gallery. People will always love paintings for their Read more...
Posted 12:42pm Saturday 8th October 2016 by Lucy Hunter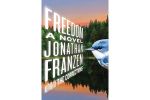 The most unsettling things are the most familiar —the more you know somebody the stranger they seem. And nothing is more familiar than family. Patty Berglund is an ex college basketball star and fanatically perfect mother. She bakes cookies on all her neighbours' birthdays and never Read more...
Posted 12:39pm Saturday 8th October 2016 by Hayleigh Clarkson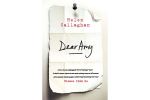 Helen Callaghan's debut novel Dear Amy is one hell of a ride. Callaghan writes from the perspective of Margot, a teacher at the local college and also the writer of the Dear Amy help column in the local paper. Typically she deals with mundane relationship issues until one day she receives a Read more...
Posted 12:35pm Saturday 8th October 2016 by Millicent Lovelock
Four days ago Harry Styles posted three blank white photographs to his Instagram, a day later he revealed three covers for Another Man magazine. Two of the covers feature Styles in a dog collar (not the priest kind), staring broodily into the camera, in the third he is dressed in a turtleneck Read more...
Posted 12:32pm Saturday 8th October 2016 by Ihlara McIndoe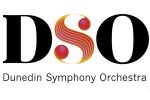 When an audience with a mean age of seventy energetically jump out of their seats in enthusiastic applause at the end of a work, you know it's been a good performance. Associate Professor of Music, Anthony Ritchie's composition Gallipoli to the Somme traces the journey of Dunedinite Read more...
Posted 12:29pm Saturday 8th October 2016 by Campbell Calverley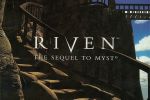 Rating: CLASSIC To round off the year, I would like to be indulgent and review something slightly different. Riven: The Sequel to Myst is my single favourite game of all time. In the game, you have been transported by your friend Atrus through a Linking Book – books that spirit people away Read more...
Posted 12:26pm Saturday 8th October 2016 by Laura Starling
Rating: B+ SOMA is a first-person science fiction horror game that was released online in late 2015. Its story begins with its protagonist Simon Jarrett waking up in his apartment to a phone call from a doctor about an appointment for a brain scan later that day. After searching his apartment and Read more...
Posted 12:21pm Saturday 8th October 2016 by Anthony Marris
By rights, this piece should be titled "How do we recruit, retain, and recognise women in STEMM", but I was not clever enough to devise a snappy title that sums it up in eight words. STEMM is an acronym for Science, Technology, Engineering, Mathematics, and Medicine – all vital Read more...
Posted 12:13pm Saturday 8th October 2016 by Hugh Baird
Rating: A+++++++ After watching Richie McCaw's latest film Chasing Great, I've come to the careful conclusion that the man pisses excellence. He was dux of his high school, he flies planes and helicopters, and he is now widely regarded as our greatest All Black of all time. Despite all Read more...

Previous Results
Next Results

SHOW: