Archive
Posted 2:57pm Sunday 23rd April 2017 by Mat Clarkson
Juliet was in the market for a new bicycle. She had dreamed of riding a shiny red bike to work, one with a basket on the front and mud flaps to keep her dry. But all she saw in the sports stores were mountain bikes and racers built for men in minuscule pants. Bemused, she entered a second-hand shop Read more...
Posted 2:51pm Sunday 23rd April 2017 by Mel Ansell
Words Mel Ansell, illustration Saskia Rushton-Green OMG! If you haven't heard of freakshakes before, come out from beneath your rock and smell the social media, darling! These are the most delectable sweet treats and they have the bonus of being ever-so-instagramable. A freak Read more...
Posted 2:47pm Sunday 23rd April 2017 by Lovebirds
Each week, we lure two singletons to The Captain Cook Hotel, give them food and drink, then wait for their reports to arrive in our inbox. If this sounds like you, email critic@critic.co.nz. But be warned--if you dine on the free food and dash without sending us a writeup, a Critic writer will Read more...
Posted 2:43pm Sunday 23rd April 2017 by Prof's Wood & Ruddock
Latest method of curing baldness, and preventing hair from falling out The causes of baldness are plain: excessive action of the brain, such as intense study, great mental anxiety, etc., producing unnatural heat of the brain-surfaces, thus causing the hair to drop off. People are often Read more...
Posted 2:40pm Sunday 23rd April 2017 by Student Support
Hi, I got a cold a few weeks ago and it won't go away. Just when I think it is getting better it comes back again. The doctor told me it might be because of the mould in my house, which started growing after that big hailstorm at the start of semester. Is there anything I can do about the Read more...
Posted 2:35pm Sunday 23rd April 2017 by Swilliam Shakesbeer
Holy fucking shit this stuff is a gamechanger. Banrock Station has taken some mediocre rose, mixed it with delicious juice and a whole bunch of sugar and produced the most scullable wine product on the market (seriously, the label says 'wine product', as if they can't legally call Read more...
Posted 2:30pm Sunday 23rd April 2017 by Helen Heath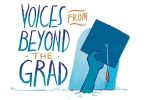 Come on body, move, I think to myself as I roll over onto my back and stare up at the white tent that encases my little world. Out of the corner of my eye Thai archaeologists and workers climb the wooden ladder out of our 4.5m deep pit. It is the final days of excavating, and saying that I am tired Read more...
Posted 2:27pm Sunday 23rd April 2017 by Alexander Woolrych
In India only 4% of the resident 500 million cows are destined to be consumed by humans as India's major religion, Hinduism, holds cows sacred. Instead, when a cow dies it is left to be eaten by vultures. Vultures in India are thus dependent on human activity and play a massive role in the Read more...
Posted 11:41am Sunday 23rd April 2017 by David Clark
To keep my finger on the pulse of goings on in Dunedin North, I like to visit local businesses regularly. Some of my favourites of late have been in the tech space. Animation Research and Tussock Innovation in the CBD, RocketWerkz down by the wharf, and Runaway over at NHNZ are all established Read more...
Posted 11:15am Sunday 23rd April 2017 by Charlie O'Mannin
They march out of the dramatic mist, the team that will save us. Dripping with heroism, they strike a pose, ready to confront the forces of evil. Next, we head to the toxic swamp that is the column section. Yeah, that message about how shit it was that the Pope was giving out Read more...

Previous Results
Next Results

SHOW: