Posted 2:47pm Sunday 18th July 2021 by Erin Gourley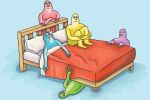 Living in a twin room might seem like your worst nightmare, but you do save a lot of money compared with the usual price of living in one of Otago's residential colleges. "I can't image paying full price," said Carolina*, who lives in a twin room in Aquinas. She only Read more...
Posted 10:41pm Saturday 10th April 2021 by Annabelle Vaughan
Lockdown exposed problems with residential colleges. Residential assistants (RAs, this year known as Sub-wardens) had heavy expectations placed on them. Whether it was managing first years' mental health or fighting for fair pay, lockdown placed a spotlight on conditions of work in residential Read more...
Posted 6:01pm Saturday 6th March 2021 by Quintin Jane
Otago University has converted its Executive Residence boutique hotel into student accommodation for 2021. The Executive Residence, also known as "that fancy house on Union Street East," is now being managed by University College as a part of the University's expansion of Read more...
Showing results 1 - 3 of 3
TAGGED ITEMS
Showing items with the tag:
residential college