Posted 6:05pm Sunday 25th July 2021 by Critic
It was a typical evening on Grindr. Not much was happening. I was being sent a few unsolicited dick pics y'know, just the standard scrolling and sending boring messages. My ex had broken up with me recently, so at this stage of my life I was near rock bottom. I started talking to a Read more...
Posted 4:45pm Sunday 18th July 2021 by Critic
Every Sunday night, my boyfriend and I have a customary hot wings night. We believe in the ring of fire creating wings, nothing mild. These wings would emit enough heat to toast several bags of marshmallows. After devouring what some would call the absolute mother of all wings, leaving our lips Read more...
Posted 5:14pm Sunday 16th May 2021 by Critic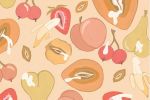 I had never been much of a gym girl. I did the occasional squats, cardio, dumbbells and all that jazz, but I'd never fully committed. So, one day, I thought I'd finally start working towards my lifelong goal of becoming as buff as Korra. This entailed getting a gym membership that I Read more...
Posted 8:29pm Sunday 2nd May 2021 by Critic
This boy was very cute. French, got the curls, six foot tall, eight inches, the whole package. We were a few dates in by this point, feeling each other out but not quite feeling each other up yet. This bitch was getting horny. One Friday night we decided to get dressed up and go to town. We chatted, Read more...
Posted 1:53am Monday 19th April 2021 by Critic
Flashback to 2017. It's my first year at Otago University (I transferred from Canterbury because my life there was as flat as the city's landscape). It's a Thursday night and I'm bored so I send an "upto" to someone I used to go to high school with. Lo Read more...
Posted 1:20am Sunday 11th April 2021 by Critic
"Your essay is shit." My heart dropped to my stomach, I knew he was saying it in a playful tone, but I had spent a dismal night in St Daves trying to fix my assignment. This guy had passed this paper: he could help me make it better. He must have known his comment hurt because Read more...
Posted 2:03pm Sunday 21st March 2021 by Critic
It was just after lockdown. Me and my best mate hit Starters the night of our touch downs back in the capital of the South Island. We were chomping at the bit to meet some sexy sirs. I looked up to the Starters DJ to see that he was (to be frank) fucking PEAK breather sexiness, exactly my Read more...
Posted 2:34pm Sunday 14th March 2021 by Critic
After a little convincing of his friend to vacate the one double bed we set to work. This time around we can get a little more adventurous. He was slamming me from the back, pulling my hair and the icing on the cake was the ass slap that was so close to getting me to the edge. I would have Read more...
Posted 1:24pm Sunday 7th March 2021 by Critic
Queenstown. 2017. One woman. Three boys. After a long day on the slopes, it seemed only right to indulge in a little après ski. The weather was hot for September and so were my hormones. We started the night as any fresher on a ski trip would, with a few cheeky bevvies in our Read more...
Posted 12:24am Wednesday 3rd March 2021 by Critic
It's very exciting to meet another gay in Dunedin, so when you do, you have to make the most of it. My girlfriend and I were in the U-Haul stage — we were already planning matching scissor stick n' pokes and she'd lent me her copy of Fun Home, so you could say that it was Read more...
Showing results 11 - 20 of 20

Previous Results
Next Results

TAGGED ITEMS
Showing items with the tag:
moaningful