Posted 11:25pm Sunday 23rd May 2021 by Denzel Chung
A "Save Live Music Forum" brainstormed ways for musicians and venue owners to do something about noise control regulations, which musicians claim create an atmosphere of "fear about what is allowed" in Dunedin. Hosted at the Dog with Two Tails on Saturday 16 May, the Read more...
Posted 3:55pm Sunday 16th May 2021 by Alex Leckie-Zaharic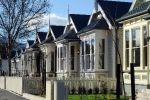 The DCC stood remarkably stone-faced last week as the University effectively got on their knees and begged for them to stop taking infrastructure funding away from the tertiary precinct. The DCC has delayed the tertiary precinct upgrade. The plan has gone from $20 million over the next few Read more...
Posted 10:13pm Sunday 2nd May 2021 by Denzel Chung
Local musicians and venue owners are pushing the DCC to stop noise complaints "killing live music," after a folk gig at Dog With Two Tails was shut down because noise control could "hear it from a carpark." As if that wasn't the whole point. Dave Bennett was sound Read more...
Posted 4:39pm Sunday 2nd May 2021 by Fox Meyer
The DCC's draft for their 2021–2031 plan is underway, and OUSA want the DCC to significantly change it. After listening to what students said, OUSA told the city council to do something. Their suggestions are 15 pages long, and worded in impenetrable bureaucrat-speak. It's not Read more...
Posted 1:37pm Monday 26th April 2021 by Erin Gourley
The University and OUSA oppose the DCC's proposal to delay the Tertiary Precinct Upgrade into the 2030s. In the 2021–2031 ten year plan, the DCC propose to push the Upgrade, originally scheduled to begin in 2021, into the 2030s. Both the University and OUSA confirmed that they oppose Read more...
Posted 9:01pm Sunday 18th April 2021 by Erin Gourley
The DCC's draft ten year plan for 2021-2032 proposes to delay the tertiary precinct upgrade into the 2030s. In 2017, the DCC voted to spend $20 million during the 2018-2028 period upgrading the Tertiary Precinct. The plan would upgrade the streets with street art and bike lanes, to create Read more...
Posted 11:57pm Sunday 18th April 2021 by Erin Gourley
Dunedin News, the original news group for Dunedinites, is infamous for its (il)liberal "you will be kicked out if the admin does not like you" policy. There is a strict list of offences that will get you kicked out, all of which are broadly interpreted by Daryl Taylor, the page's Read more...
Posted 5:35pm Sunday 28th March 2021 by Annabelle Vaughan
Climate change is a scary subject. As concern has grown, so has the number of environmental organisations and people willing to take on the challenge of our generation. One of these organisations is Generation Zero, a non-partisan group which focuses on a solutions-based approach to climate Read more...
Posted 3:02pm Sunday 28th March 2021 by Asia Martusia King
It's hard to recycle in the city, according to concerns raised by students. Residents flatting in the CBD and George Street's retail district do not have access to kerbside recycling. The Dunedin City Council has implemented three $80,000 neighbourhood recycling drop-off Read more...
Posted 5:50pm Saturday 6th March 2021 by Denzel Chung
There's been an increase in flat damage in the North Dunedin area over Flo and O Week. Critic spoke to Lulu Gordon, a student whose flat got messed up on the final days of O Week. Lulu was in her lounge enjoying a post-bender Maccas feast with her flatties when a couple of Long Whites Read more...
Showing results 1 - 10 of 33

Previous Results
Next Results

TAGGED ITEMS
Showing items with the tag:
dcc