Posted 2:03pm Monday 20th September 2021 by Susana Jones
Essential workers are out there grinding despite the drama of lockdown, providing us with food, healthcare, petrol, and all the essentials. As I sit up in my room doing my daily tasks, eating my daily food, going on my daily walks, watching my daily updates, I wonder what it might be like to live a Read more...
Posted 1:23am Saturday 11th September 2021 by Runze Liu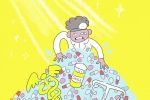 Around 530 students studying health professional programmes were out on placement across the country when the snap Level 4 lockdown was announced, according to the Pro-Vice-Chancellor of Health Sciences Paul Brunton. For some, like Owen, a third-year pharmacy student who was placed in Whanganui Read more...
Posted 1:28am Saturday 11th September 2021 by Oscar Francis
Following the defeat of the American-lead coalition by the Taliban in mid-August, a humanitarian crisis has ensued. Seeing the Taliban retake the capital, the ensuing refugee crisis, and the failure of our institutions to respond adequately has been tough on Otago's Afghan Read more...
Posted 1:38am Saturday 11th September 2021 by Asia Martusia King
Video games are a lovely form of escapism. You can forget about the worldwide pandemic and disappear into a virtual world for a few hours, before waking up pizza-stained and bleary-eyed in your mum's basement again. It's an odd phenomenon, in that sense, to see how pandemic-themed Read more...
Posted 4:13pm Sunday 12th September 2021 by The Critical Tribune
A return to Alert Level 2 is being welcomed by Dunedin's exploited hospitality workers, who say they are looking forward to being overworked, underpaid and under-appreciated yet again. Local bartender Timothy told the Critical Tribune: "It was real weird sitting at home. Like, I Read more...
Posted 12:55am Saturday 11th September 2021 by Erin Gourley
All updates in this article are accurate as of Thursday 9 September. Since Level 2 (Delta Edition) was announced, students have been wondering how the University would function under the new guidelines. There were a few chains of communication that operated slowly, with the Ministry of Read more...
Posted 1:03am Saturday 11th September 2021 by Fox Meyer
New Level 2 guidelines mean you'll have to take attendance at flat parties. Hon Chris Hipkins said last week that any places where "people gather consistently and in large numbers" must abide by attendance-keeping rules. This means scanning in, signing in, or whatever other method Read more...
Posted 1:05am Saturday 11th September 2021 by Asia Martusia King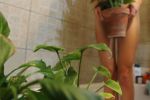 On Friday 2 September, postgraduate students and staff across Otago campuses were allocated 15-minute slots to re-enter campus and retrieve essential research material. Office plants were explicitly forbidden to be rescued. Some postgraduate students are reportedly "devastated" by Read more...
Posted 1:08am Saturday 11th September 2021 by Denzel Chung
With the drop to Alert Level 2 came the long-awaited re-opening of Unipol. However, it seems that gym-deprived students have not been obeying the new Level 2 restrictions. Unipol announced their re-opening in a Facebook post last Wednesday evening, saying that their doors would open for the Read more...
Posted 3:29pm Sunday 5th September 2021 by Asia Martusia King
Mamma mia, here we go again. Some people thrive in lockdown. If you are anything like me (condolences) you get lonely and sad instead. You begin to think, wouldn't it be nice to adopt a gorgeous fuzzy son/daughter? You'd have the benefits of pet therapy. You'd be giving an animal a Read more...
Showing results 11 - 20 of 50
TAGGED ITEMS
Showing items with the tag:
covid-19