Posted 10:36am Saturday 10th September 2016
Multiple cows have washed up on Dunedin beaches in recent weeks, with local residents confused as to how they got there. As many as three cows were washed up on St Clair beach, with two others appearing in the Lawyer's Head and Tomohawk areas. Brian Benn, Senior Sergeant of Read more...
Posted 1:17pm Sunday 4th September 2016
Lord Ballister Blackheart, our protagonist, scientist and villain, finds Nimona at his lair. Nimona is a young, powerful and impulsive shape-shifter with a desire to cause havoc and bring about destruction. She convinces him to take her on as a sidekick. The pair work together to mess things up in Read more...
Posted 1:14pm Sunday 4th September 2016
It's almost every child's dream to be transported to a mystical fairyland to complete some complicated and epic quest, making bizarre and cute friends along the way, right? The eight-year-old Gertrude might have fantasised about Fairyland, but she certainly wasn't equipped Read more...
Posted 12:45pm Sunday 4th September 2016
Rating: A+ Steven Universe is quite possibly the most progressive children's TV show ever. Steven Universe (Zach Callison), who the show is named after, is a young (mostly) human boy with magical powers due to being the son of the Crystal Gem, Rose Quartz (Susan Egan). Gems are essentially Read more...
Posted 12:40pm Sunday 4th September 2016
Rating: B+ A broke punk rock band by the name of the Ain't Rights takes a detour to a remote Oregon roadhouse, to play a gig in hopes of making some money after a dismal turnout at their last gig. They're promised a decent pay and so make the trip using syphoned gas. When they show Read more...
Posted 12:37pm Sunday 4th September 2016
Rating: A From Laika, the studio behind the likes of Paranorman, Coraline and The Boxtrolls, comes Kubo, a magical coming of age tale. The line "If you must blink, do it now" opens the film, setting the scene for a fantastic adventure film about love, family and Read more...
Posted 10:16am Sunday 21st August 2016
Around 75 people attended a protest on Saturday July 13 against the $50 million animal research centre being built on the University of Otago campus. The protest took place at the facility building site on Great King street. It was reportedly peaceful, with no police attendance required and campus Read more...
Posted 5:32pm Monday 15th August 2016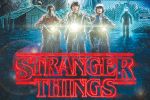 Rating: A+ Will Byers (Noah Schnapp) has gone missing, his mother Joyce Byers (Winona Ryder) is certain he is still alive and is determined to find him. Will's brother Jonathan Byers (Charlie Heaton) is devastated—watching his mother seemingly lose her mind in her desperation to Read more...
Posted 4:09pm Monday 8th August 2016
Rating: A Playing at The Regent: Sunday, August 21 - 1:15pm Long Way North is a beautifully animated fictional historical film set in 19th century Russia. The story follows Sasha, a resilient and determined 15-year-old young woman. Sasha's beloved explorer grandfather has gone Read more...
Posted 1:07pm Sunday 7th August 2016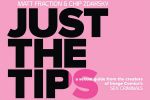 Review: Laura Starling Just the Tips is the ideal coffee table book for any visitors to have a flick through. Written by the authors of Sex Criminals, (a graphic novel series about people who have sex and upon orgasm, freeze time, and do crime,) this little pink book contains their best sex tips. Read more...
Showing results 21 - 30 of 72
Laura Starling
Sub Editor