Posted 12:54pm Saturday 24th September 2016
Sex Criminals is about Suzie and her extraordinary ability to freeze time upon orgasm. Growing up, she spends a lot of her time alone in her orgasm induced solitude until in adulthood, she meet Jon, has sex with him, and they discover they both have the same ability. They form an instant bond (how Read more...
Posted 12:50pm Saturday 24th September 2016
Valiant Comics' recent volume follows the adventures of Faith, a telekinetic super heroine. She's a big comic book nerd now living her dream as super lady flying through the air, kicking ass and saving lives. Previously Faith was a part of the supergroup Harbinger Renegades, but has Read more...
Posted 12:36pm Saturday 24th September 2016
Rating: A- Preacher is an adaptation of the popular graphic novels of the same name that came out earlier this year. Jesse Custer (Dominic Cooper) is an ineffectual preacher in a small southern American town. His goal is to find God, despite no longer actually feeling as though he's in a Read more...
Posted 11:09am Saturday 24th September 2016
I love cats as much as your average white girl. I tear up a little bit when I see them doing something cute, and I will quite happily watch video after video after video of cats I don't know doing their cute shenanigans, like not landing a jump, hiding in boxes, and mewing. Heck, I even own a Read more...
Posted 9:51am Saturday 24th September 2016
When occupying a space, any space, we need to think about the impact we have on those around us, and the wider world. This means our homes, our workplace, where we study, and any environment we inhabit. This week in Critic we've got four features looking at the impact humans have on Read more...
Posted 2:11pm Saturday 17th September 2016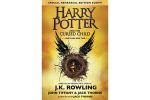 Picking up where the epilogue of the seventh Harry Potter novel left off, we see adult Harry Potter and Ginny Weasley sending their children off to Hogwarts. Their middle child, Albus Severus (what a burden of a name), is anxious about his journey to Hogwarts, despite reassurances from his parents. Read more...
Posted 1:54pm Saturday 17th September 2016
Rating: A+ Alexandria (Catinca Untaru) is a young Romanian-born girl in a 1920s Los Angeles hospital with a broken arm. She fell picking oranges at an orchard her parents work on. She barely speaks english, has a strong and healthy imagination, and spends her time wandering around the hospital Read more...
Posted 1:51pm Saturday 17th September 2016
Rating: B Amy (Mila Kunis) is a young mother who works part time, takes care of her children, and does the housework. She's stressed, busy, and always late. After a considerably terrible day, she defies the PTA president Gwendolyn (Christina Applegate), and decides to quit being a good mom. Read more...
Posted 11:20am Saturday 17th September 2016
Throughout history humans have found ways to etch out, carve, draw, paint, record and recreate sex. This can be (fairly loosely) referred to as pornography. But, despite this being a part of the human experience for centuries, how much does your average person actually know about pornography and the Read more...
Posted 12:41pm Saturday 10th September 2016
Rebecca Bunch (Rachel Bloom) is a successful, career focused, big bucks lawyer —who is unsatisfied and unhappy with her New York life. During a panic attack over a promotion, she bumps into total heartthrob Josh Chan (Vincent Rodriguez III) her summer camp boyfriend from when she was 16. He Read more...
Showing results 11 - 20 of 72
Laura Starling
Sub Editor