Posted 12:32pm Saturday 8th October 2016 by Ihlara McIndoe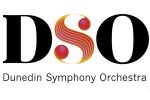 When an audience with a mean age of seventy energetically jump out of their seats in enthusiastic applause at the end of a work, you know it's been a good performance. Associate Professor of Music, Anthony Ritchie's composition Gallipoli to the Somme traces the journey of Dunedinite Read more...
Posted 2:09pm Saturday 17th September 2016 by Ihlara McIndoe
With a full house last Saturday, the Dunedin Symphony Orchestra, under the baton of Nicholas Braithwaite and featuring the virtuosity of pianist Michael Houstoun, performed a spectacular concert of Jack Speirs' Fanfare; Beethoven's Leonora Overture No. 3; Bartok's Piano Concerto Read more...
Showing results 1 - 2 of 2
TAGGED ITEMS
Showing items with the tag:
dunedin symphony orchestra