Posted 1:24pm Sunday 19th May 2013
For those who have never made the quad-burning hike past the town belt, who donít really understand the concept of suburban Dunedin, or who simply have an aversion to leaving the North Dunedin bubble, Iíll let you in on a delicious little secret. Be warned though; it will change the way you spend Read more...
Posted 2:26pm Sunday 12th May 2013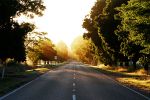 Aramoana is more than just the site of New Zealandís deadliest criminal shooting (howís that for a tempting opener?). If youíd like the details of that particularly gruesome and disturbing event, detailing the massacre of 13 Aramoana residents by AN UNEMPLOYED GUN COLLECTOR in 1990, watch the movie Read more...
Posted 4:00pm Sunday 5th May 2013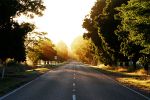 Dunedin is not just a Scarfie mecca of couch-burning occasions, Hyde St shenanigans, bars with floors so sticky you canít even dance, and ten-day long spells of rain. Ho no! It has a secret cultural underbelly of which many young students are not aware. Down towards (and beyond) the Octagon, things Read more...
Posted 3:14pm Sunday 28th April 2013
The Dunedin Farmers Market is such a stalwart event of weekly awesomeness and deliciousness that I wouldnít have thought that it even needs introduction. But it seems that this Saturday morning ritual goes on under many Otago studentsí oblivious noses. Early each Saturday, under the watchful Read more...
Posted 5:13pm Sunday 21st April 2013
Tunnel Beach is Dunedinís best worst-kept secret. Itís one of those places that makes every local nod if you ask them about it. Magically, though, Tunnel Beach never attracts the tourist hordes like St. Clair or even Sandfly Bay. The beach is located around eight kilometres from the ghetto Ė Read more...
Posted 5:49pm Sunday 14th April 2013
You donít need me to tell you that New Zealand is beautiful. Everyone from Prince Charles to Bear Grylls can tell you as much. But just because you grew up here and you occasionally holiday in the Coromandel doesnít mean youíve truly appreciated New Zealandís crazy-good nature bits. So, during your Read more...
Posted 4:40pm Sunday 7th April 2013
If your only means of getting out of the ghetto any time soon is the old waewae express, look no further than Dunedinís local Mount Lee (thatís where the famous Beverley Hills Hollywood sign calls home). Signal Hill is a prominent finger of hilly goodness that rises sharply up from the Harbour, just Read more...
Posted 6:30pm Sunday 24th March 2013
If you feel like getting out of the ghetto in pun-tastic style, look no further than OUTram (get it?). This fine town lies not far OUTside Dunedin City Ė in fact, Wikipedia reckons itís actually a suburb of Dunedin, despite being 30km along the road towards Middlemarch. Thereís not too much Read more...
Posted 5:43pm Sunday 17th March 2013
Come young fresher, Iíll let you in on a little secret. The best thing about living in Dunedin actually has nothing to do with Dunedin at all. The real treat lies a bit to the West and a touch to the North of our fine city: the magically hot-in-summer, ski-perfect-in-winter, Lord-of-the-Rings Read more...
Posted 4:23pm Sunday 10th March 2013
The heady exploits of O-Week are now a hazy memory, lectures arenít preliminary any more, and the icy charms of a Dunedin autumn have well and truly arrived here in the student ghetto. You may think itís time to curl up in a ball, survive exclusively on mi goreng and milo, and await the release of Read more...
Showing results 1 - 10 of 26

Previous Results
Next Results

Phoebe Harrop