Posted 5:59pm Sunday 7th October 2012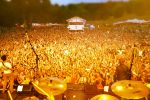 New Year's Eve is an important time for a lot of us – the final goodbye to a year of triumphs or failures, and the ushering in of new beginnings. Well, either that or a black hole in your memory from Dec 27 till Jan 2. Often the soundtrack to this haze of hedonism is provided by one of many Read more...
Posted 5:01pm Sunday 30th September 2012
My good friend Tom Tremewan may have changed my life. Searching for a sense of sanity on a recent excursion to Captain Crunch's World of Weird and Wacky, situated just 5 hours north of Dunedin, he turned to me and fumbled for the only topic that could save us from the Netherworld – music. "Have you Read more...
Posted 4:25pm Sunday 23rd September 2012
Dubstep gets a bad rap, and to be fair, it does deserve a lot of it. But dubstep is not total shit. There is some wonderfully interesting, energetic, face-meltingly beautiful dubstep created out there in a truly global scene, facilitated by the same thing that made it so hated – the Internet. Yes, I Read more...
Posted 4:57pm Sunday 16th September 2012
'Over and Out' – MalesMales have just released their debut EP for free, because, you know, YOLO right? Not sure if this is the single, but it should be. Not that the other songs aren't just as good, but "Over and Out" is one of those rare songs that sounds completely full, finished, and realised. Read more...
Posted 5:17pm Sunday 2nd September 2012
Music means so many different things to so many different people. But it can also be produced in so many different forms for so many different reasons. More specifically, it can basically be split up into live music and recorded music. It should be simple, right? Make great sounds with your Read more...
Posted 5:14pm Sunday 12th August 2012
I have become obsessed with the idea of musical collaboration. Possibly because of my incredibly fan-boyish nature that renders me incredibly nervous and awkward whenever I encounter one of my idols, e.g. Grayson Gilmour, I have a massive love for a lot of artists and the music they produce. That's Read more...
Posted 4:49pm Sunday 5th August 2012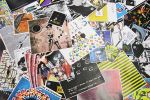 Yes, New Zealand has some pretty amazing music, but we have some pretty amazing music labels floating around as well — some in plain sight, some a little better hidden. Most geographically relevant to our cold little enclave of Dunedin would be the revered Flying Nun Records, the original home of Read more...
Posted 5:14pm Sunday 15th July 2012
Whoever you are, wherever you are . . I'm starting to think we're a lot alike. Human beings spinning on blackness. All wanting to be seen, touched, heard, paid attention to." When I think of Odd Future, I think of #swag, chants of "free earl" (I think it worked?) and some more swag, never enough Read more...
Posted 5:13pm Sunday 8th July 2012
Hello. My name is Isaac. I am the new Critic Music editor. I like cheese and crackers, Mario Ballotelli, jelly tip ice creams, the customer service at the Link dairy, and BYO Japanese. And I love music. Well, most types of music anyway. I probably won't be writing about freeform jazz or country Read more...
Posted 7:58pm Sunday 20th May 2012
How do you write a diatribe on music? A rant. An angry opinion. Complaints. How can you passionately be upset about anyone's opinions on a subject that is entirely subjective, a subject that is all opinion? Upset or angry are words that should not crop up in music discussions. It's like getting Read more...
Showing results 1 - 10 of 13

Previous Results
Next Results

Isaac McFarlane
Music Editor