Posted 2:26pm Sunday 12th May 2013
"A number of our University departments have tea, bikkies and cakes in their tea rooms," the Proctor kicked off this week, "and they noticed that these were going faster than normal." After obtaining in-house CCTV shots of lone figure pilfering the delicacies, Campus Watch heard a shower going Read more...
Posted 2:26pm Sunday 12th May 2013
Last Tuesday 7 May, the ODT published their best article of the year. Entitled "Dunedin teen shakes bare bottom at police," the 64-word piece exposes a 17-year-old Dunedin man who "allegedly [shook] his bare bottom at police officers while standing in the middle of Eglinton Rd." Here, Critic aims to Read more...
Posted 4:00pm Sunday 5th May 2013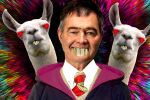 Dunedin Mayor Dave Cull has refused to partake in a debate with legal high lobbyist Grant Hall after calling for consumers to boycott businesses that sell synthetic cannabis products. While defending his position, Cull alluded to a fear that his opponent-to-be had been "imbibing a bit much," in a Read more...
Posted 3:14pm Sunday 28th April 2013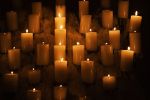 I'll tell you where to put your candlesticks, young artistsZane PocockIn the most stunning lack of individual style the art world has ever seen, we are currently witnessing a huge proliferation of contemporary New Zealand artists turning their craft towards $1,000 candlesticks. The thought first Read more...
Posted 3:14pm Sunday 28th April 2013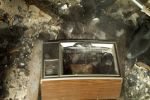 The long-awaited digital switchover occurred on Sunday 28 April, which is why your old TV probably stopped working this weekend as New Zealand's old analogue TV network was switched off. The switchover suddenly renders thousands of TVs obsolete, raising several environmental concerns. Read more...
Posted 3:14pm Sunday 28th April 2013
The University of Otago has won the Best University Shield by a significant margin over Canterbury at the 2013 Uni Games. Otago teams also won the Badminton, Netball and Touch Rugby finals. The other winners were Massey Albany in Basketball, Auckland University in Men's Hockey, AUT in Women's Read more...
Posted 3:14pm Sunday 28th April 2013
OUSA's 25th annual Battle of the Bands kicks off at 8pm this Friday 3 May at Refuel. The door charge is $2 for the weekly Friday night heats and $5 for the finals night, which will be held Saturday 25 May. OUSA Events Coordinator Jason Schroeder said "tracing its roots back to its inception in Read more...
Posted 5:13pm Sunday 21st April 2013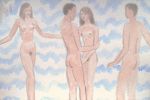 I always enjoy a visit to Michael Harrison shows. His symbolic imagery and soft watercolours are consistent, understated, intimate, and playful. Overall they're comfortable, yet it is this comfort that can very easily transform into boredom if care isn't taken. It is pleasing to see Harrison Read more...
Posted 5:13pm Sunday 21st April 2013
Louisa Wall's Marriage Amendment Bill passed its third and final reading in Parliament Wednesday night by a landslide 77-44 votes. OUSA President Francisco Hernandez told Critic, "You're not going to get a different take from me. I'm just going to circle-jerk the liberal-left celebration." Read more...
Posted 5:13pm Sunday 21st April 2013
Figures revealed at the University's 9 April council meeting show student enrolments "running some 2.3% down on the equivalent point last year," despite first-year domestic enrolments at Otago increasing by 2.9%. Vice-Chancellor Harlene Hayne expressed particular concern at the large drop in Read more...
Showing results 1 - 10 of 58

Previous Results
Next Results

Zane Pocock
Deputy Editor 2013